Introductions aside, I am going to get right down to business as there is far too much to cover in such a condensed space. The subject of this food for thought will cover the virtues of branding your dental practice acrossFacebook, Google+, LinkedIn and Twitter using a synergized network of social media pages.
Facebook | Of the four social networks covered in this article, Facebook is, far and away, the most populous and social of the networks. Below you will find a few of the figures Facebook released in its Q4 2012 report:
1.06 billion monthly active users (MAU) as of December 31, 2012
618 million daily active users (DAU) for December 2012
680 million mobile MAUs as of December 31
Facebook is very much a part of people's lives, which is precisely why so many major brands across the full spectrum of industries have taken to the social network. "When in Rome" – establishing a Facebook page should be your first order of business.
Ideally, you will use Facebook to showcase your dental practice as a brand minus the hard sell. It is important to keep in mind throughout your social networking efforts that it is all about lead generation and branding through direct interaction with patients, both existing and prospective. Keep your tone conversational and your pitch subtle.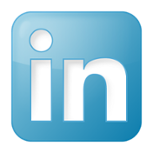 LinkedIn | LinkedIn lays claim to being the "world's largest professional network with 200 million members in 200 countries and territories around the globe" including executives from every Fortune 500 company. Monthly visitors and daily actives aside, LinkedIn not only provides you with a network bustling with well-to-do's with health plans and families, it also connects you with a talent pool of qualified individuals, who could prove to be valuable assets to your practice one day.
Content-wise, leave the grumpy cat memes and animated gifs on Facebook and MySpace. As you might imagine, professionalism is everything on LinkedIn. Only share the ongoings of the business side of your dental practice. This can include community outreach, awards of excellence, upgrades in equipment i.e. BIOLASE dental lasers, and or company milestones. Not to hedge your imagination, just remember who your audience is when you address them on LinkedIn.

Twitter | It should be noted that Twitter stands as the second most popular social network on the world wide web with an estimated unique monthly visitor count of 250 million. Journalists have used tweets to report live from remote locales, sporting events and even live broadcasts. Celebrities use tweets to keep fans' intrigue burning for more. You, however, will be using Twitter to fish for leads and share original content.
By targeting specific keywords relevant to the dental field, you can find and approach potential patients with nothing more than 140 characters. Inversely, by tweeting original content optimized with keywords, hastagged or not, you make your practice more visible to Twitter users. Any original content you may have shared on Facebook, LinkedIn, or your blog can and should be "tweeted" and shared. Think of Twitter as a more mobile and user-friendly RSS feed that is capable of plucking content directly from your blog, Facebook page, or LinkedIn profile with nothing more than a simple opt-in.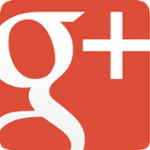 Google+ | The least social of the aforementioned networks thus far, Google+'s usefulness extends beyond racking up likes and followers. It is no mystery the world's most used search engine has been grooming its burgeoning social network to influence search results based on social interaction, namely +1s, shares, and mentions. Considering Google has already converted its Google Places division into Google Local, which is integrated with Google Plus, not having a Google business page could eventually prove to be a huge sink hole in your online marketing efforts.
Set up your Google Plus business page; link your website to your Google Plus page; claim your Google Local page; and fill out all the applicable "About Us" information with targeted keywords. As for content, your aim is to earn as many +1's as you can to build your brand's credibility with Google search. Keep the content entertaining yet relevant. Garner enough +1s and not only will your brand's page show up higher in social search ranks, but you might even be granted a vanity url, a luxury afforded only a handful or brands.
The early bird catches the worm | People the world over are connected through a social network of some sort. Though there is bound to be some overlapping, each social network appeals to different audiences. Once you get a feel for these social networks, whether it is hands-on or based on analytics, you can then weild these outlets however you see fit. What you just read is merely a suggestion on how or where to get started.
As is, there are very few dental practices with a presence on social networks. Being an early adopter will only further separate your practice from the rest of the field.
Is there something that needs clarification? Leave your questions in the comments and it will be addressed in the next column.