Closed Crown Lengthening Protocol
This exclusive protocol guide demonstrates a minimally-invasive, step-by-step protocol for predictable crown lengthening. Achieve optimal esthetic outcomes and patient-pleasing results.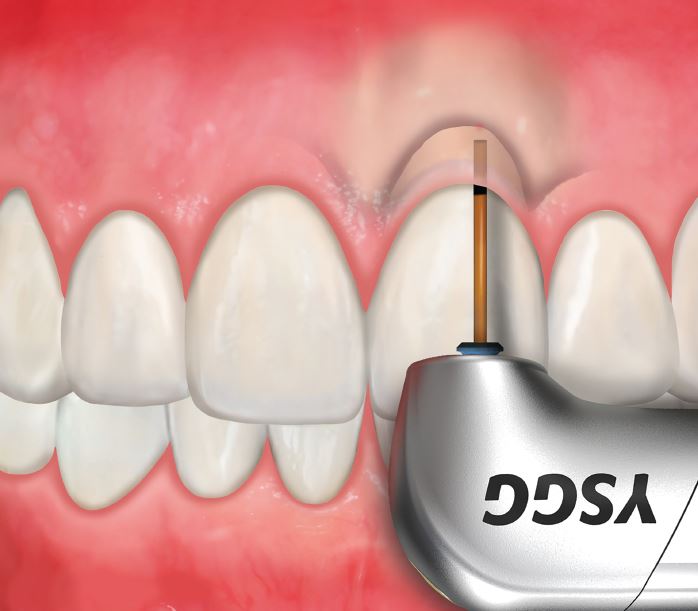 GET YOUR FREE PROTOCOL GUIDE TODAY!
Minimally Invasive Crown Lengthening Procedure
Waterlase precisely and effectively sculpts both hard and soft tissue, to allow for artistic and esthetic smile design. Waterlase allows efficient refinement of soft tissue around the gum line and easily swaps to osseous mode, for a seamless transition in both esthetics and workflow.
Minimally Invasive — no flap needed for many patients, and no blades or burs!
Efficient workflow, using preset settings and not having to swap to multiple tools, just use your Waterlase!
Reduced need for sutures, and same day treatment possible!