Creating a Positive Experience for Pediatric Dental Patients
By Sarah Mathias, DDS, MS
Creating a Positive Experience for Pediatric Dental Patients
By Sarah Mathias, DDS, MS
I am passionate about working with children, which is why starting my own pediatric dental practice has been so rewarding. Knowing that a vast majority of people suffer from dental fear and anxiety (which is even more prevalent in children) got me excited about creating a practice that is not only fun and welcoming, but also provides a different type of experience — a positive one. This translates to a pain-free and enjoyable visit — frequently expressed with smiles.
Dr. Sarah Mathias talks about patient benefits and ROI from her Waterlase All-Tissue Laser.
In 2009, I started using BIOLASE's Waterlase dental lasers, which enable me to perform gentle, pain-free procedures almost always without the use of anesthesia. This means children can forego the dreaded shot! Kids are always happy about this, and parents too.
My practice, A Jungle of Smiles, caters specifically to pediatric dental patients. Our bright jungle-themed office creates a playful, fun environment that instantly puts children at ease. As a parent myself, I understand how committed families are to the health and safety of their children, and that means they will go to any lengths to find the best possible care. Choosing the right pediatric dentist is crucial.
BIOLASE dental lasers are a gentle, effective and less invasive method of treatment and I use them for a variety of procedures including hard tissue caries removal, frenectomies, removal of pathological tissue, sealants, and pulpotomies, which are sometimes needed when repairing cavities. Healing is much quicker with less downtime.
One of the greatest benefits I see when working with my young patients is the ability to perform a procedure without needles or anesthesia and still provide a pain-free experience. Kids love this! I believe it goes a long way with regard to fostering the connection and trust I have with my patients.
A notable distinction with my patients is that they have a positive feeling towards dentistry in general because most have never experienced the pain of injections or the annoyance that accompanies a numb face. Instead, they look forward to visiting our office, which is demonstrated by the amazing reviews we continue to receive.
The applications for lasers are so vast and yet they are under-utilized in most forms of dentistry. For instance, pediatric dentistry can provide anesthesia-free procedures in most cases, and just as important, perform frenectomies on infants who would otherwise need to be sedated. We also see advantages with endodontic treatment and oral and maxillofacial surgery because of the ability to clean and sterilize the area, and we can provide more precise, less traumatic treatment in periodontitis. Patient safety is unquestionably a top priority and with the use of these applications, we can provide the absolute best patient outcomes.
One of my favorite examples of this is a story about a little girl who I started seeing at the age of four.  She had an advanced case of tooth decay which unfortunately led to three different procedures in the operating room by the time she was eleven. Because she was terrified of needle injections and conventional drills, laser dentistry was the perfect solution for her. I was thrilled to have her as one of my first patients after implementing the use of laser dentistry, and we were ecstatic to complete her first filling without the use of anesthesia!
More than 35 million Americans experience some form of dental anxiety or fear, which is intensified in most children. BIOLASE dental lasers make it possible to provide patients with a gentle and non-invasive experience, dare we even say- enjoyable! Patients deserve the peace of mind of knowing they are receiving the safest and most effective treatment. I am pleased to offer this in an environment that cultivates confidence and trust. Nothing makes me happier than to see a child walk out of my office with a smile.
Watch Testimonial Videos by Dr. Sarah Mathias
Clinical Benefits of Waterlase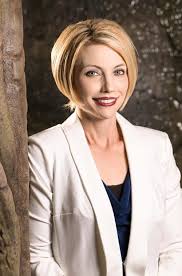 Doctor Sarah Mathias is a different kind of dentist. With her child-oriented style and fun personality, she gets children at her pediatric dental practice excited about their dental care, helping them develop healthy habits that will last a lifetime. During her doctoral studies at the University of Iowa, "Dr. Sarah" found that she especially enjoyed connecting with children to create a positive dental experience. This passion led her to Chicago, where she earned a master's degree in oral sciences and a specialty degree in pediatric dentistry—a distinction held by fewer than three percent of all dentists. When she's not practicing dentistry, Dr. Sarah enjoys spending time with her husband, Dr. Bobby Ghandehari—an orthodontist—their sons, and Hans, their German shepherd rescue puppy. Her pastimes include reading, personal fitness, scuba diving, and Formula One racing.