WATERLASE Fractional Handpiece
The Future of Skin Resurfacing
Address esthetic appearance, wrinkles, and uneven skin textures with Waterlase Fractional Skin Resurfacing.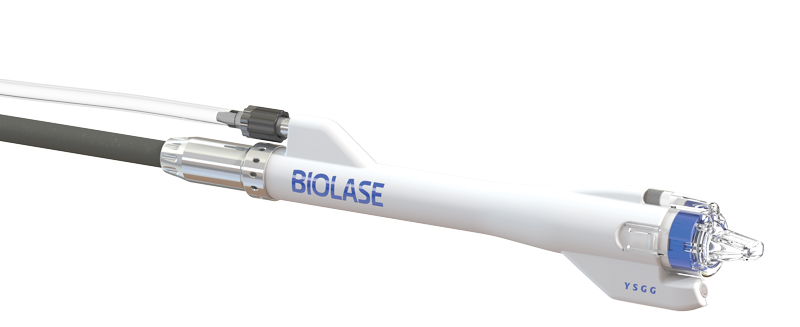 FEATURES AND BENEFITS:
FDA-cleared for safe, effective, and in-demand dermatologic
skin resurfacing therapy
Waterlase perforates the thin outer layer of skin (epidermis) and heats the underlying skin (dermis), which stimulates the growth of collagen — a protein that improves skin firmness and texture
Promotes even skin resurfacing, allowing surrounding untreated skin to signal extracellular matrix for growth and wound healing
Handpiece fits comfortably and ergonomically in either hand
No local or topical anesthetic required for many procedures
Reduced risk of complications compared to more invasive
procedures
Proven wavelength — effective full-face treatment while
reaching the dermis layer
Single-use disposable applicators for patient safety
*Waterlase iPlus software version 2.3.11 or later and firmware version 2.1.2 or later. Dentist/Clinician must know and adhere to state guidelines and regulations when purchasing and using this accessory. Check with your state and or local government for required permits or other applicable laws. The Fractional Handpiece is for extraoral skin resurfacing only, and is not intended for intraoral use.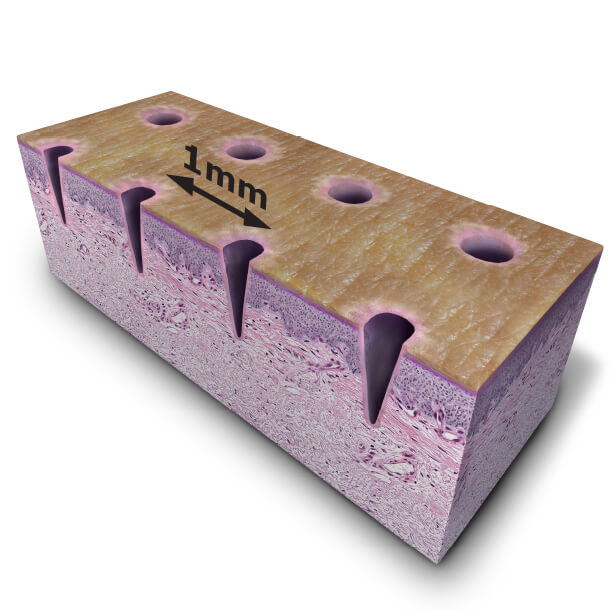 The Waterlase Fractional Handpiece treats only fractions of the skin by perforating the epidermis with 10 microbeams in a row.
"Pixelated" perforations (about 250μm diameter) are made in the skin as the clinician moves the handpiece in a single pass.
Coagulation of the dermal collagen is produced, which increases cutaneous contraction after healing.
Surrounding tissue is left intact and undamaged.
Rapid re-epithelialization in less than 24-48 hours, minimizing downtime.
Enhance your portfolio of cosmetic services with the Waterlase Fractional Handpiece and your patients will want to tell a friend.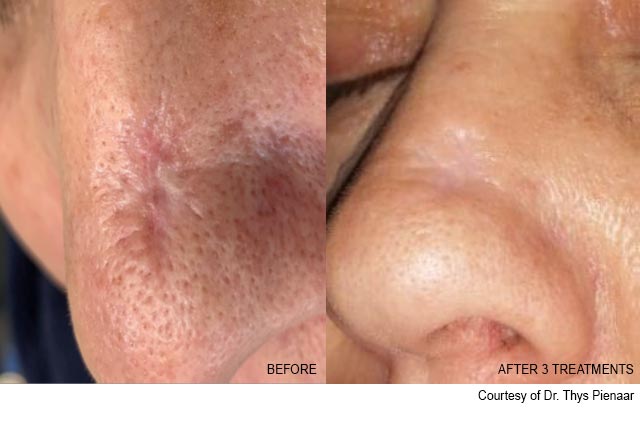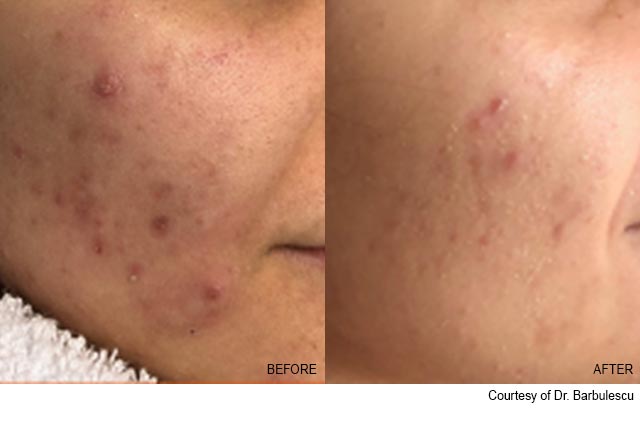 | | |
| --- | --- |
| Laser medium | Er,Cr YSGG |
| Wavelength | 2780 nm |
| Operating modes | pulsed |
| Pulse width, μs | 60 μs, 700 μs |
| Pulses per second | 15 Hz |
| Total energy/pulse: | 100 – 400 mJ |
| Energy per spot: | 10 – 40 mJ |
| Spot Diameter: | 250um |
| Spot spacing: | 0.9 mm & 1.0mm* in Y direction (*based on movement speed of 15 mm/second) |
| Fluence per spot: | 20 - 82 J/cm22 |
| Surface coverage: | 5% (single pass; *based on movement speed of 15 mm/second) |
Please contact your local distributor for additional product information outside of the United States.