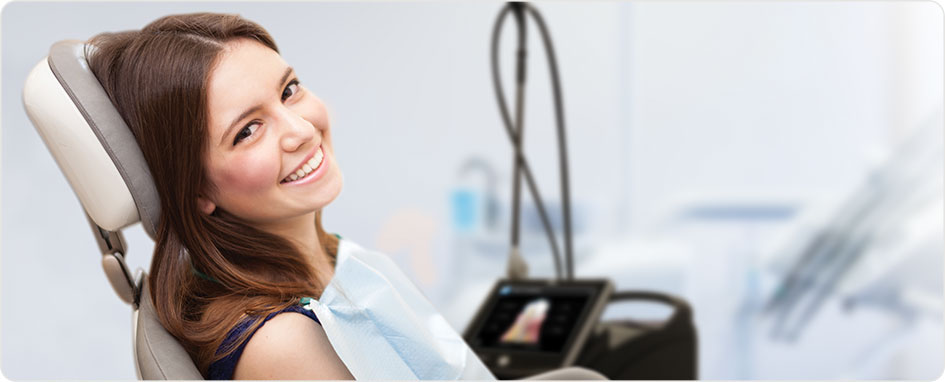 Patient-Friendly Restorative Dentistry
Restorative dentistry is a major part of dental practices today. Keeping patients happy and satisfied is the key to success, and no solution does more to impact patient comfort and happiness than a Waterlase All-Tissue Laser.
When a patient is presented with a restorative procedure requiring traditional tools like injections, drills, and scalpels, it's not something they look forward to. With Waterlase, there is a less painful, safe and effective way to help patients with their restorative needs.
Patient Benefits of Restorative Dentistry:
Cavity preparation without a loud, vibrating high-speed handpiece.
Less pain/discomfort — with little to no anesthesia required.
Less postoperative swelling/pain.
Same day, multi-quadrant treatments require fewer appointments and are more convenient.
Benefits of Restorative Treatments for Dental Practices:
Reduced need for anesthesia reduces patient fear and anxiety.
Precise ablation of caries conserves more healthy tissue.
Reduce bacteria at the cavity site.
Fewer post-operative complications.
Reduced chair time due to reduction or elimination of anesthesia.
Do more in a single visit with multi-quadrant treatments.
Waterlase Laser Dentistry™ delivers what dentists want most: more efficient procedures, fewer complications, and ultimately, happier patients. Learn more about restorative dental treatments and the practice of restorative dentistry in the video and links below, or complete the form on this page for additional information.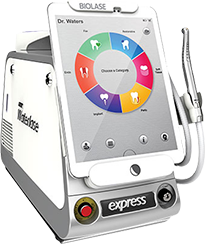 Waterlase Express™
The Fast Way to Grow Your Practice! Waterlase Express lets... Learn More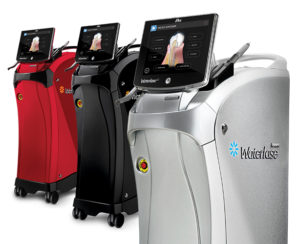 Waterlase iPlus®
Redefine the Dental Experience for Your Patients! Waterlase iPlus is... Learn More