Patient-Friendly Restorative Dentistry
Waterlase Dentistry is the most advanced dental technology available today. Waterlase uses a patented technology that combines focused light energy with a stream of water for a highly precise, exceptionally gentle dental experience for your patients' restorative needs.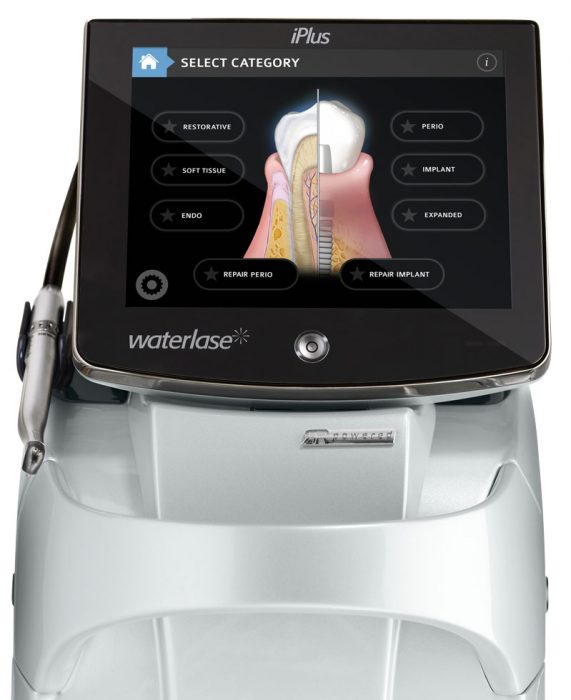 Happy Dentists, Happier Patients
Happy, satisfied patients are key to your success. When it comes to restorative dentistry, you can provide patient-friendly restorative procedures with Waterlase that get patients to do your advertising for you.
Help reduce patient anxiety by minimizing the need for traditional tools like injections, drills, and scalpels. Now there's a gentler way to fix tooth decay, and making procedures less painful, safe and effective. In this COVID-19 environment, use a tool that creates 98% less aerosols, and reduces spray compared to the highspeed handpiece.
Cavity preparation without a loud, vibrating high-speed handpiece, and 98% less aerosols!
Less pain/discomfort — with little to no anesthesia required.
Less postoperative swelling/pain.
Same-day, multi-quadrant treatments require fewer appointments and are more convenient.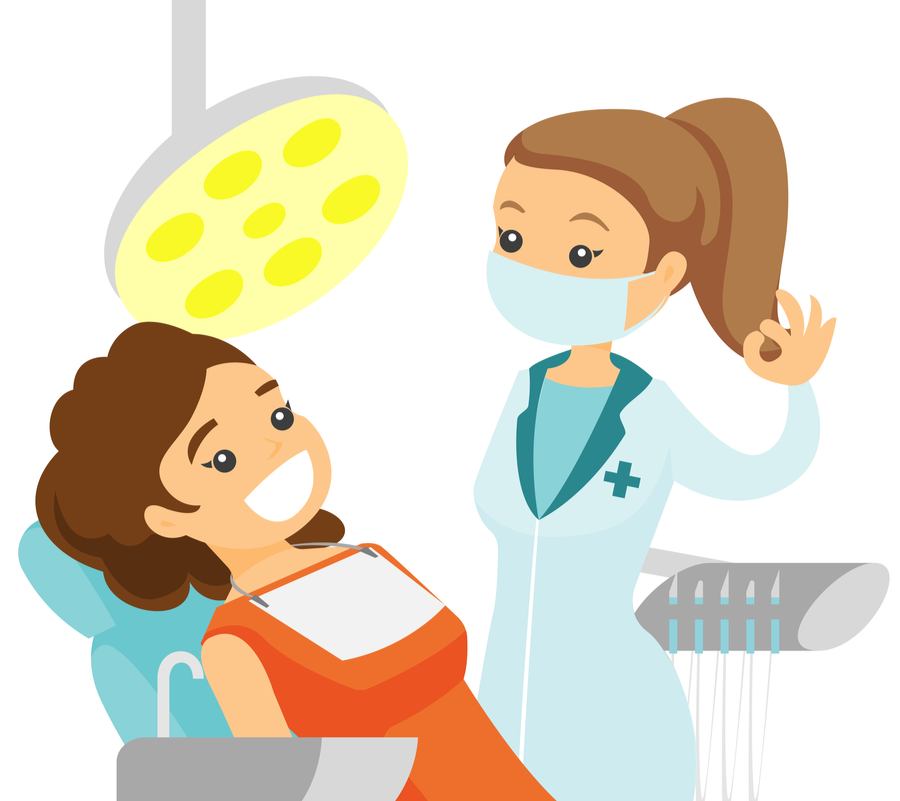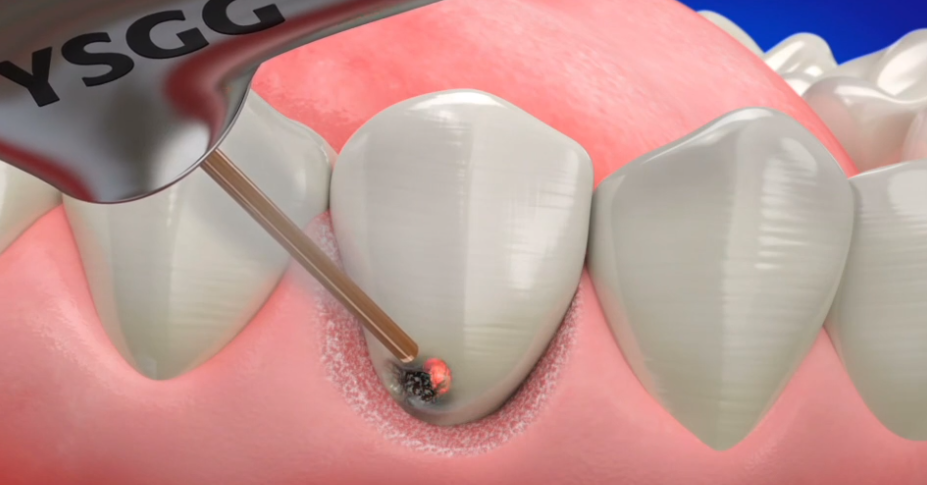 Waterlase allows you to remove decay far more precisely than with a drill.  Preserve a more healthy tooth structure and avoid micro-fractures of the tooth caused by the heat and friction of the drill.
Reduced need for anesthesia reduces patient fear and anxiety and saves one step in your workflow.
Precise ablation of caries conserves more healthy tissue.
Fewer post-operative complications.
Shorten chair time due to the reduction or elimination of anesthesia
"A friend who knows how fearful I am of the dentist had heard about the Waterlase and suggested I look into it. I made an appointment. Years of neglect had led to many cavities and other issues. The dentist used the Waterlase on my cavities and it was great. This procedure was what I expected Dentists to be like in 2020."
"Before they would get me numb, I don't like needles, and sometimes they needed to add more when I could still feel. This laser- they started right up, and I didn't need any shots."
Clinical Animation: Restorative Dentistry with Waterlase
Clinical Animation: Fixing Cavities with Waterlase
Clinical Animation: Class I and II with Waterlase
Speaker: Dr. Joseph Sarkissian
Speaker: Dr. Steve Luccarelli
Speaker: Dr. Steve Luccarelli
Learn More
Clinical Results
Products