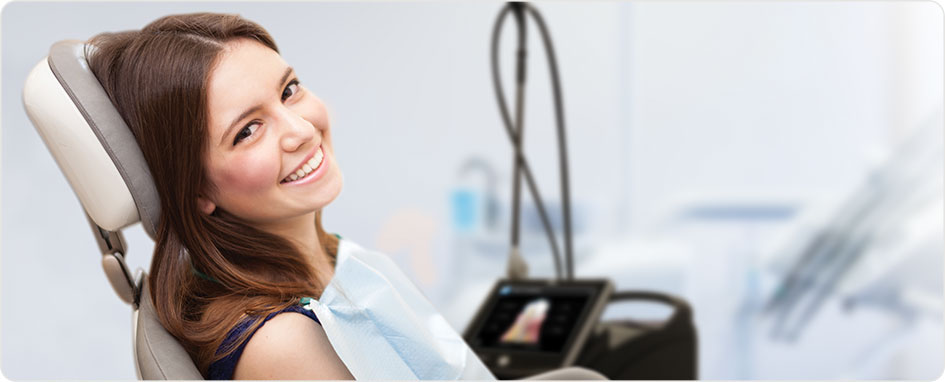 Patient-Friendly Restorative Dentistry
Restorative dentistry is a major part of your practice today. Keeping patients happy and satisfied is key to your success, and no solution does more to impact patient comfort and happiness than a Waterlase system.
When a patient is presented with a restorative procedure requiring an injection and traditional tools like drills and scalpels, it's not something they look forward to. With Waterlase, there is a less painful way to help patients with their restorative needs, without relying exclusively on the shot and drill.
Waterlase reduces or even eliminates the things patients fear about a dental visit, such as needles, drills, post-operative swelling, and pain. Better yet, Waterlase delivers the things a dentist wants most: happy patients, faster procedures, and fewer complications.
Waterlase operates with an exclusive laser wavelength that is optimized to absorb into enamel, dentin, bone, and water.  When the target tissue absorbs the laser energy, the cellular tissue reacts, and ablation occurs.  Waterlase is safe and effective for use on adult and pediatric patients.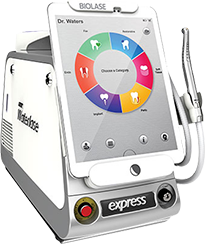 Waterlase Express™
The Fast Way to Grow Your Practice! Waterlase Express lets... Learn More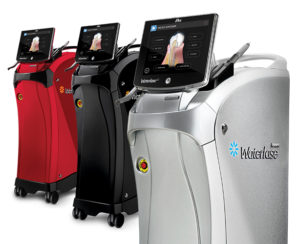 Waterlase iPlus®
Redefine the Dental Experience for Your Patients! Waterlase iPlus is... Learn More