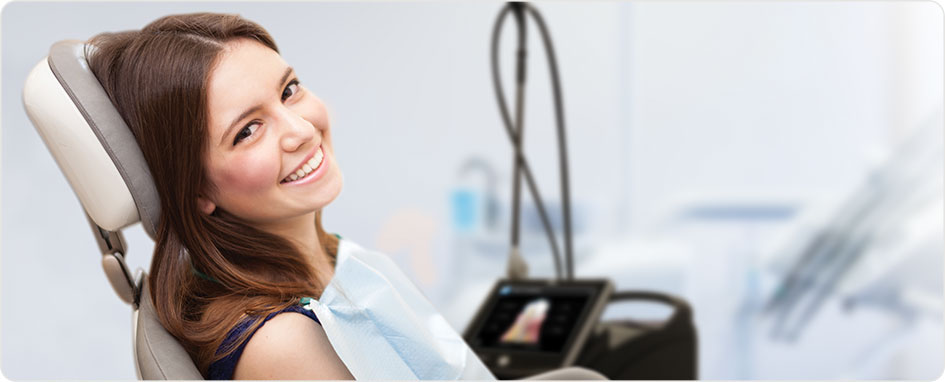 Patient-Friendly Restorative Dentistry
Restorative dentistry is a major part of your practice today. Keeping patients happy and satisfied is key to your success, and no solution does more to impact patient comfort and happiness than a Waterlase All-Tissue Laser.
When a patient is presented with a restorative procedure requiring traditional tools like injections, drills, and scalpels, it's not something they look forward to. With Waterlase, there is a less painful, safe and effective way to help patients with their restorative needs.
Patient Benefits:
Cavity preparation without a loud, vibrating high-speed handpiece.
Less pain/discomfort — with little to no anesthesia required.
Less postoperative swelling/pain.
Same day, multi-quadrant treatments require fewer appointments and are more convenient.
Practice Benefits:
Reduced need for anesthesia reduces patient fear and anxiety.
Precise ablation of caries conserves more healthy tissue.
Reduce bacteria at the cavity site.
Fewer post-operative complications.
Reduced chair time due to reduction or elimination of anesthesia.
Do more in a single visit with multi-quadrant treatments.
Waterlase Laser Dentistry™ delivers what dentists want most: more efficient procedures, fewer complications, and ultimately- happy patients.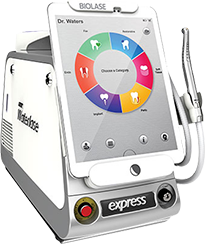 Waterlase Express™
The Fast Way to Grow Your Practice! Waterlase Express lets... Learn More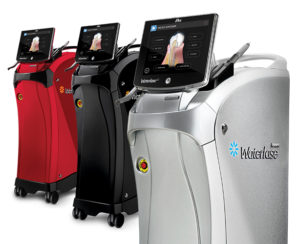 Waterlase iPlus®
Redefine the Dental Experience for Your Patients! Waterlase iPlus is... Learn More