Soft Tissue Surgery Made Simple
The differences between a laser and a scalpel when used for oral surgical procedures are stark. While scalpels have a long list of physiological and psychological effects on the patient, BIOLASE lasers enable you to quickly cut, sculpt or modify soft tissue when needed.
During many procedures, managing the soft tissue can be problematic if it begins to bleed or respond unpredictably. With BIOLASE lasers, achieving hemostasis and controlling the surgical zone are as easy as tapping a pre-set on the laser's touch screen.
Avoid the pitfalls and complications of using scalpels or other cutting instruments by turning to a BIOLASE laser to achieve your soft-tissue objectives.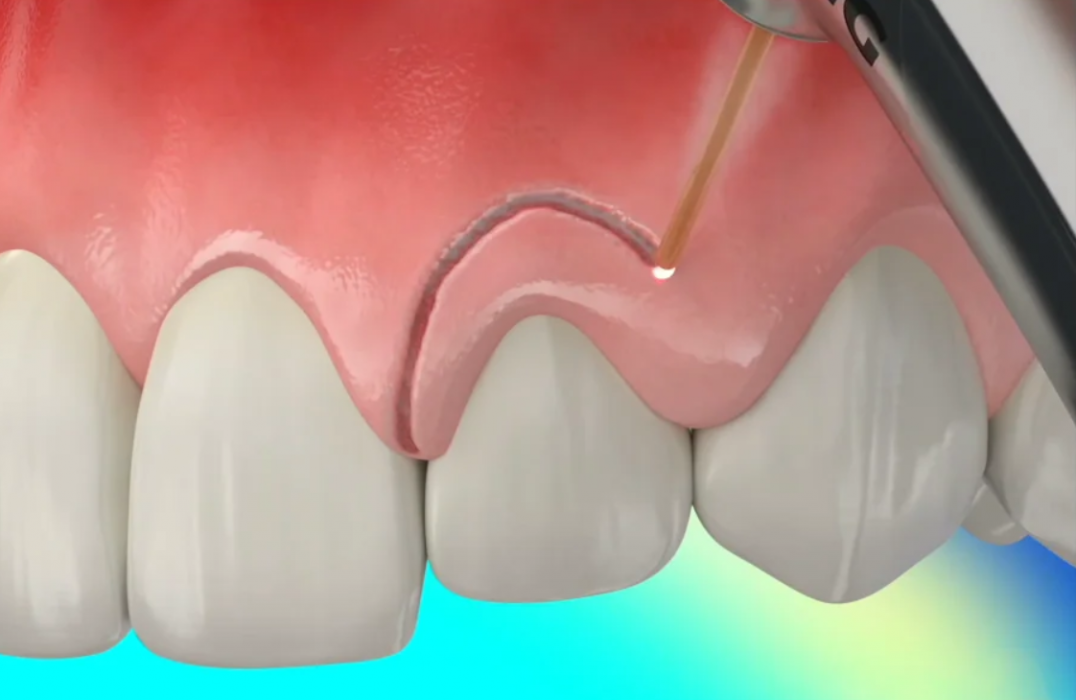 "From a business perspective, the BIOLASE laser has grown our practice tremendously. We've incorporated so many new patients into our practice. They come by word-of-mouth, they come just wanting a laser experience, and I've doubled my production on a daily basis."
"I'm doing procedures I would have never done without the BIOLASE laser such as soft tissue biopsies, periodontal surgery or REPAIR surgery, frenectomies, and so much more! It became very obvious that the laser is a phenomenal tool and that is would easily pay for itself."
"Hands down the ROI has been amazing! We can now treat kids and do the whole mouth in one visit, the kids are more comfortable and able to tolerate treatment more, which means we can do more in a single visit."
"Being able to cut not only hard tissue, but soft tissue, to be able to improve wound healing, and less swelling, less pain, and less anesthetic has changed the way we do this minimally invasive dentistry."
Clinical Animation: Soft-Tissue Preview with Waterlase Express
Clinical Animation: Gingivectomy with Waterlase
Clinical Animation: Biopsy with Waterlase
Speaker: Dr. Chris Walinski
Speaker: Dr. Robert A. Lowe
Speaker: Dr. Lawrence Lau
Learn More
Clinical Results
Products
Learn More
Clinical Results
Products