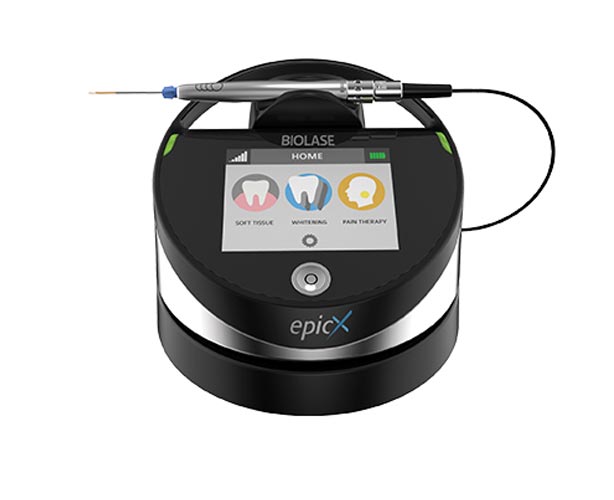 The Ultimate in Aerosol-Free Dentistry
Epic X is the all-in-one everyday diode laser. This aerosol-free best-seller dental laser features new software technology and a new cordless foot pedal, among other notable innovations. With quick surgical capabilities, numerous hygiene procedures (where permitted), plus modes for Pain Therapy and Whitening, Epic X is a highly versatile, productive instrument.
Give your patients and staff more reasons to come back with Aerosol-Free Epic X.
(Not available in all international markets.)
Surgery, Pain Relief and Whitening At Your Fingertips
Epic X features three distinct treatment modes and 30 clinical indications, greatly expanding the utility of your Epic X laser. You have access to Surgery, Pain Relief and Whitening procedures from a single device, ensuring quick payback and long-term ROI.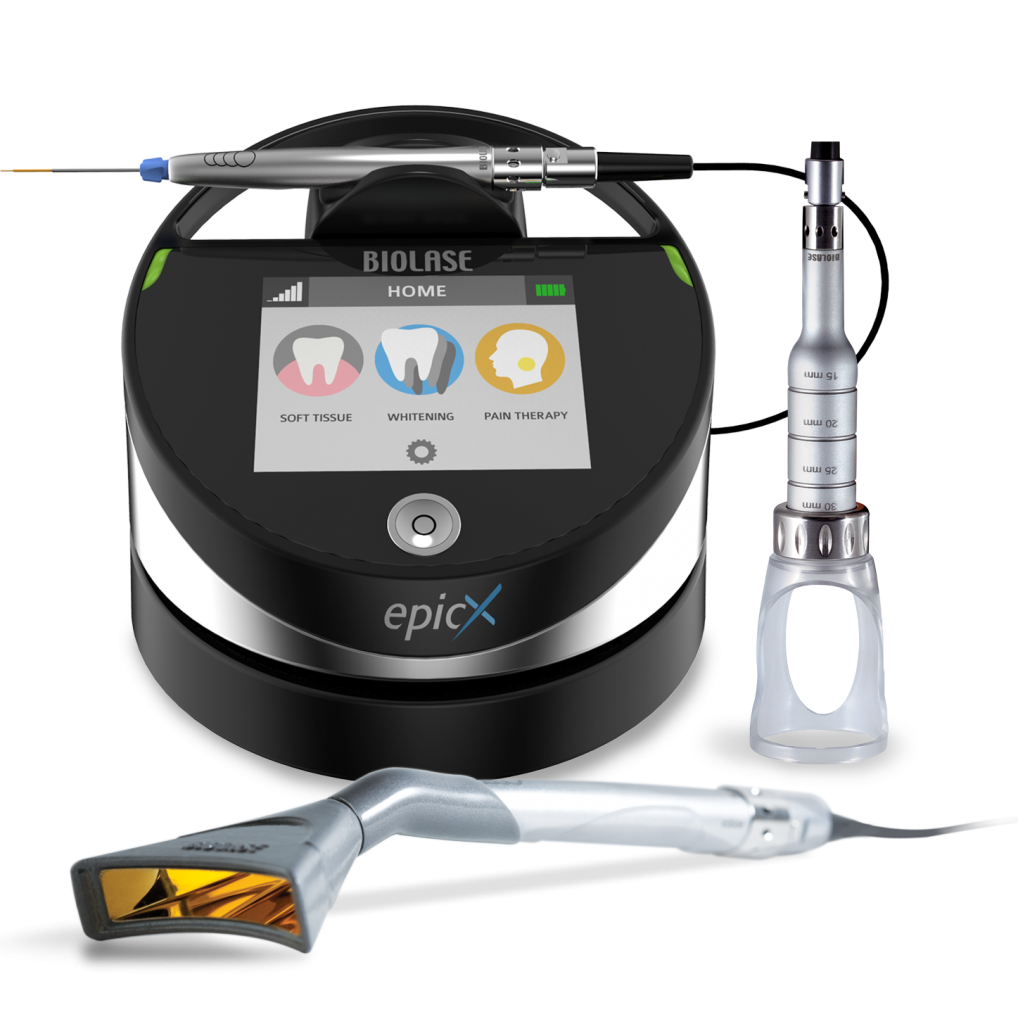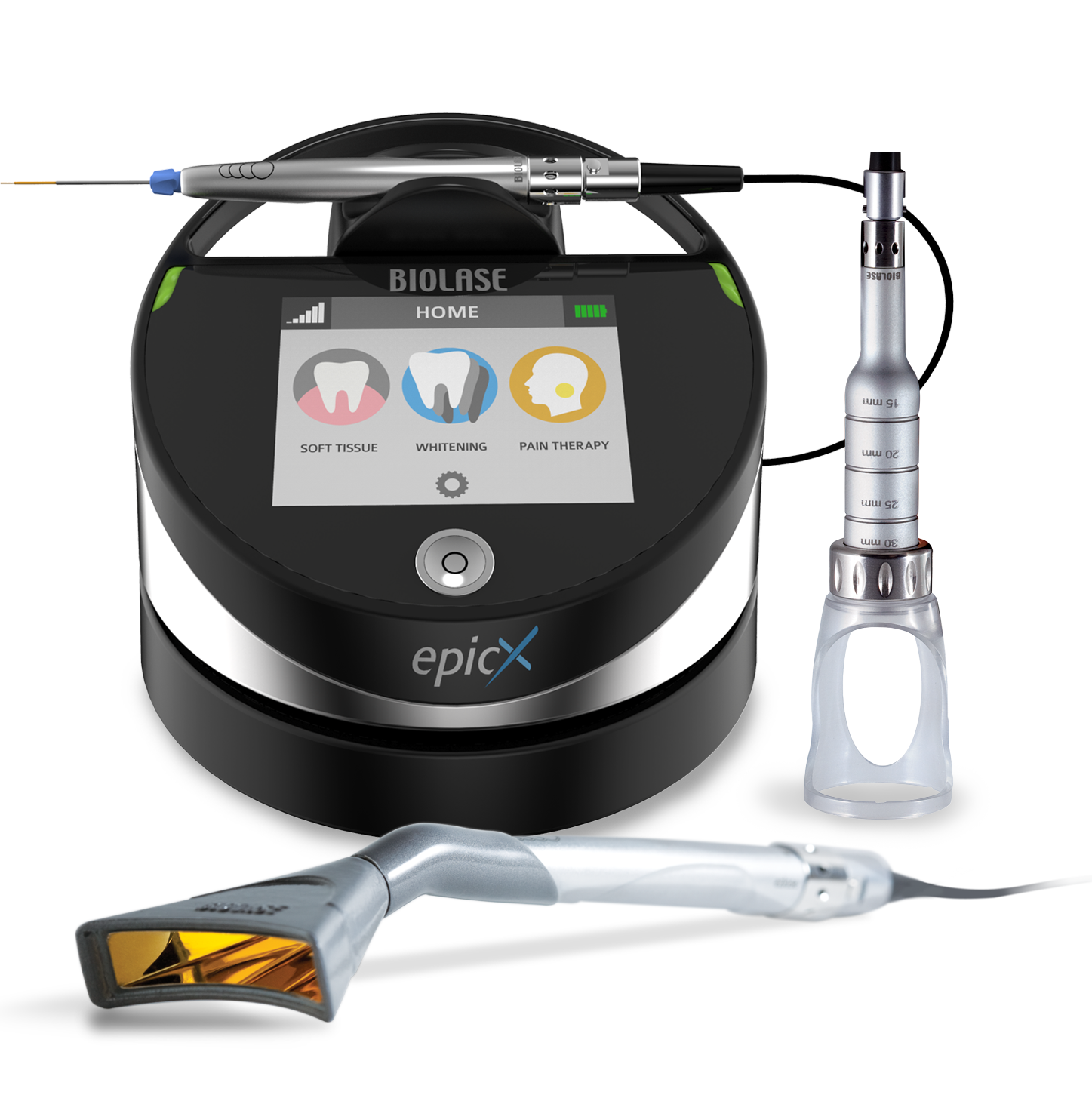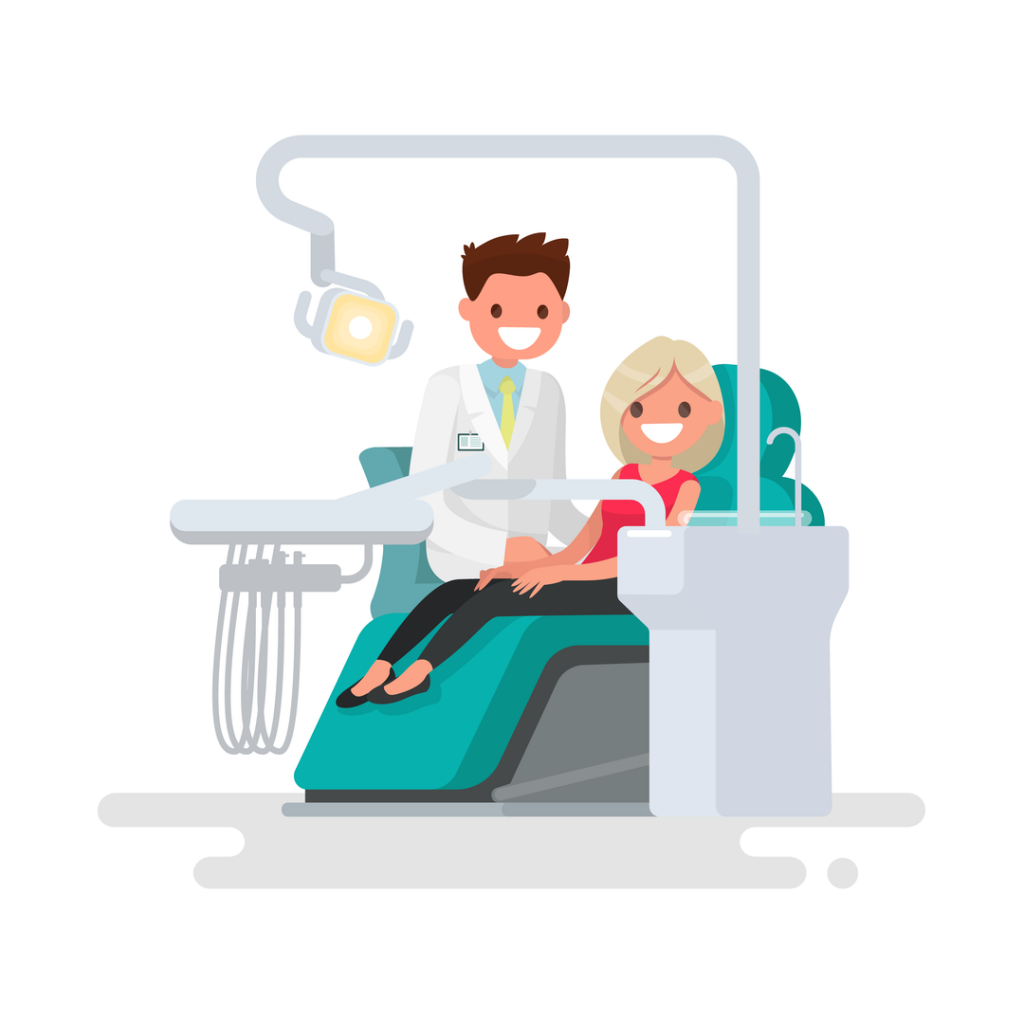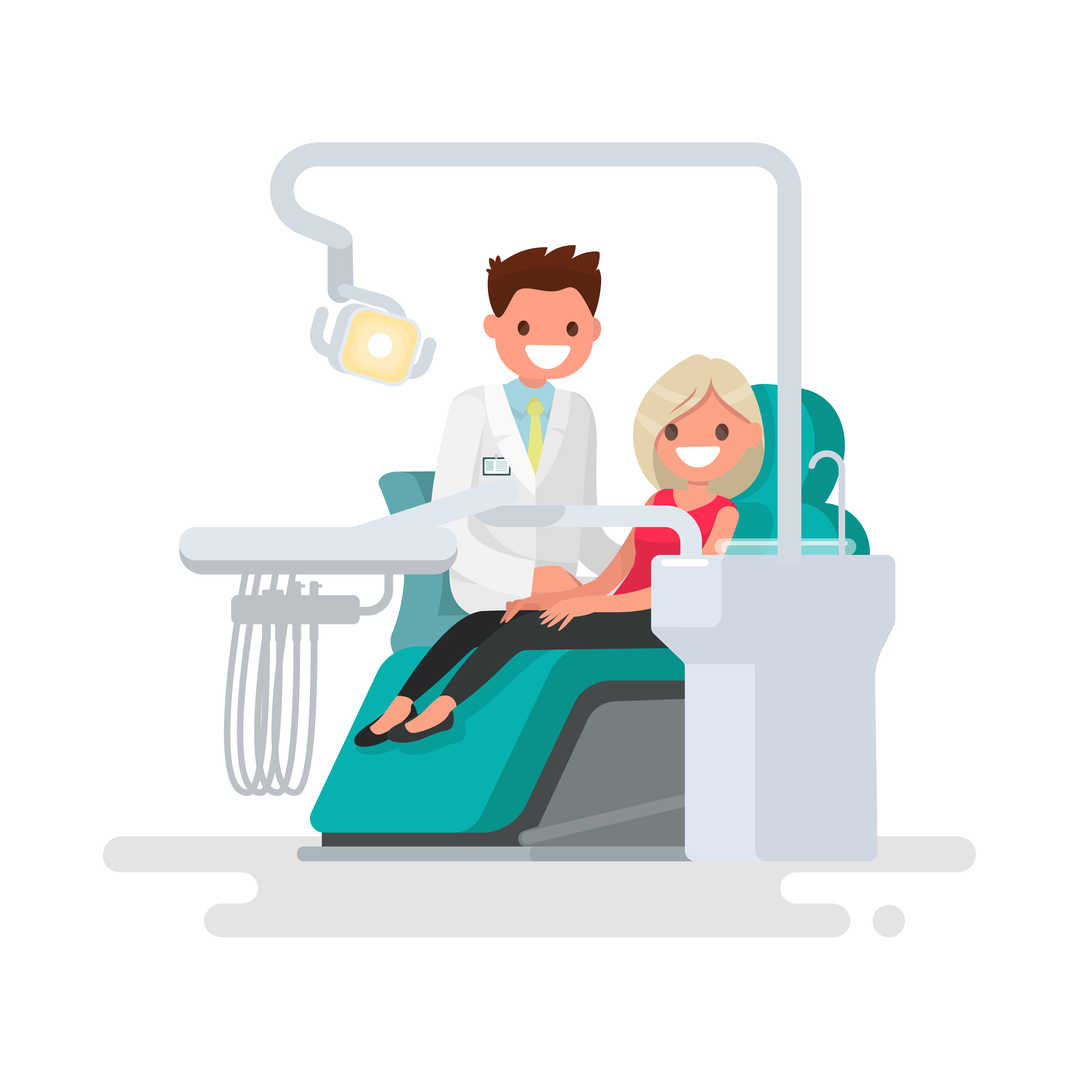 Create Whiter Smiles Faster
In-office teeth whitening remains in high demand and can be a steady, reliable source of revenue for practices. With affordable per-patient costs and dramatic results in as little as 20 minutes of chair time, your practice can begin benefiting from laser whitening today.
Provide Pain Relief Faster
Epic X is cleared for temporary relief of minor pain, including pain associated with TMJ or other thermomandibular disorders. And with patented handpiece attachments to simplify the procedure, it's a snap to provide pain relief faster.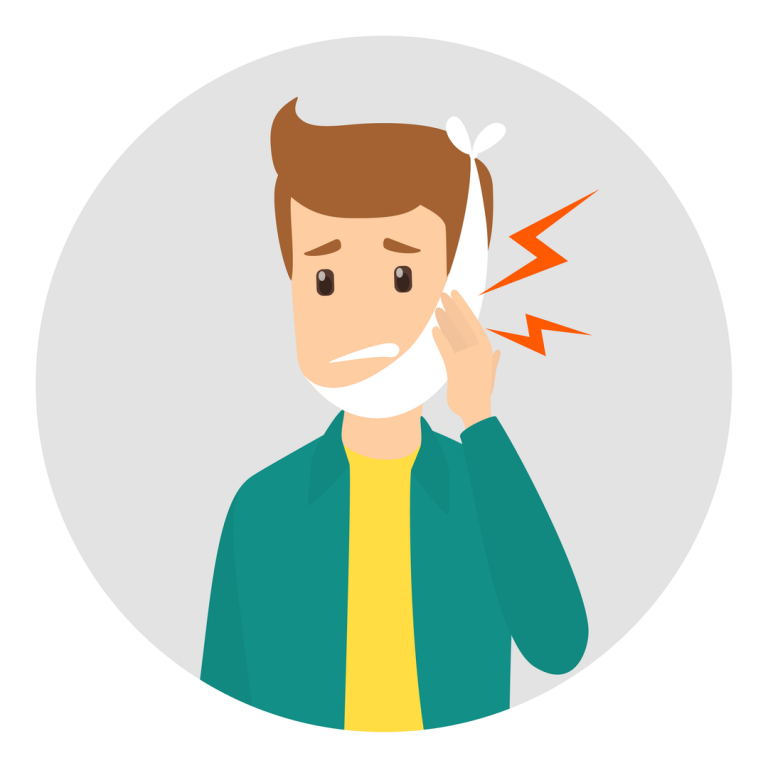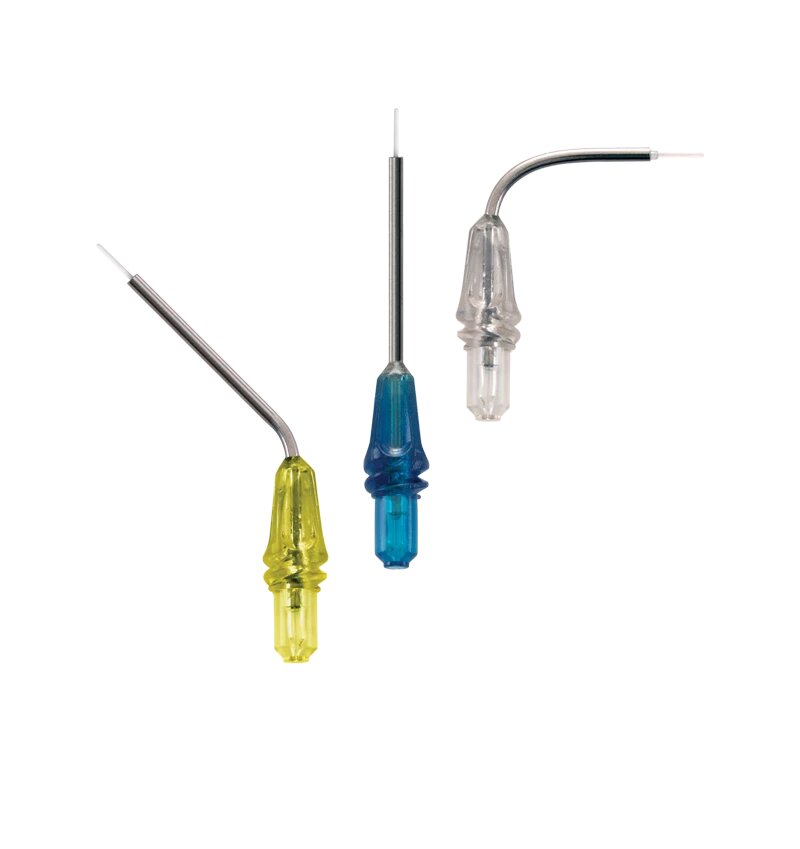 Start and Finish Laser Surgeries Faster

Epic X marked the debut of BIOLASE's patented pre-initiated tip to complement our standard non-initiated tips. What does this mean to you? You and your team can get to work faster without having to manually initiate or re-initiate tips.
Dimension
5.7 in (W) x 4.4 in (H) x 6.5 in (L)
(14.5 cm x 11.2 cm x 16.5 cm)
Operating Voltage
100V – 240V at 1.5A
Frequency
50/60 Hz
Main Control
Power Switch (ON/OFF Control
Button)
Remote Interruption
Remote Interlock
Disable Control
Emergency Stop Button
DC Power Supply Module
12V DC, 5A
Laser Classification
Class IV (4)
Medium
InGaAsP Semi-conductor diode
Wavelength
940nm ± 10nm
Power Modes
Continuous, Pulse Modulation
Peak Power
10W
Fiber Tip Diameter
200µm, 300 µm, 400µm
Pulse Duration
0.01ms – 20ms
Pulse Interval
0.01ms – 20ms
Pulse Repetition Rate
Up to 20kHz (for reference)
NOHD
2.71 meters
Beam Divergence
8 –22° per side
Standard Fiber Cable Length
5 feet (1.5 meters)