Versatile Tools for Smile Design
As a dentist, providing state of the art dental procedures such as "smile design" is a top priority, and Waterlase excels as a clinical instrument for reshaping and redesigning the smiles of your patients.
Waterlase is effective at modifying, adjusting or refining structures to adjust alignment and spacing, whether in preparation for orthodontics or veneers. Adjusting tooth length through "crown lengthening" procedures is a straightforward, easy-to-master procedure that can generate new revenue, and more importantly, patients beaming with a dazzling new smile.
Waterlase is also a dynamo in regard to sculpting and refining soft tissue around the gum line to establish harmony and symmetry to your patients' smiles.
Finally, whether you are prepping teeth for crowns, veneers or other restorative treatment, Waterlase has been shown to have a positive impact on bond strength.
For smile design, Waterlase is well-appointed with a broad range of clinical capabilities to deliver winning smile design.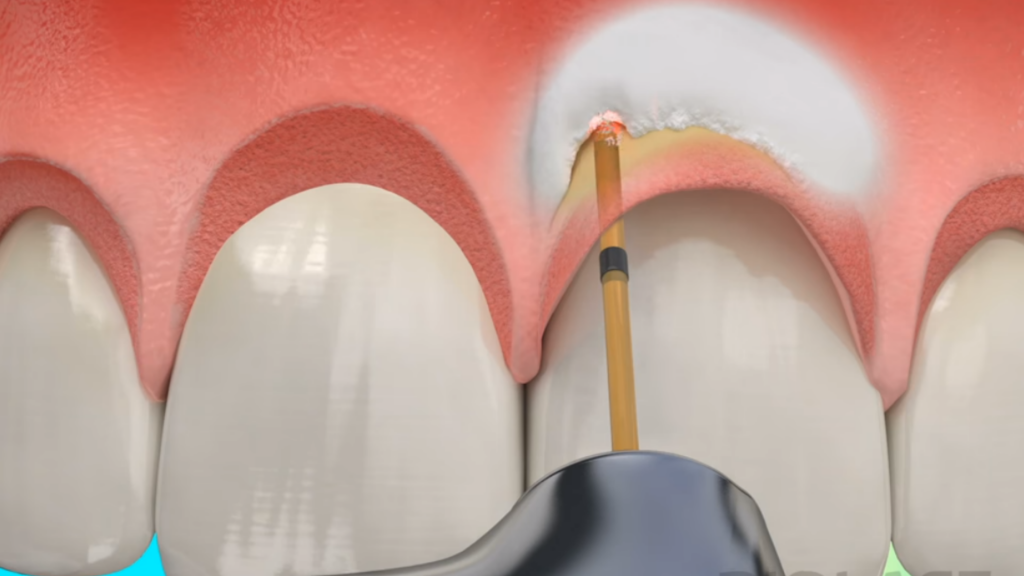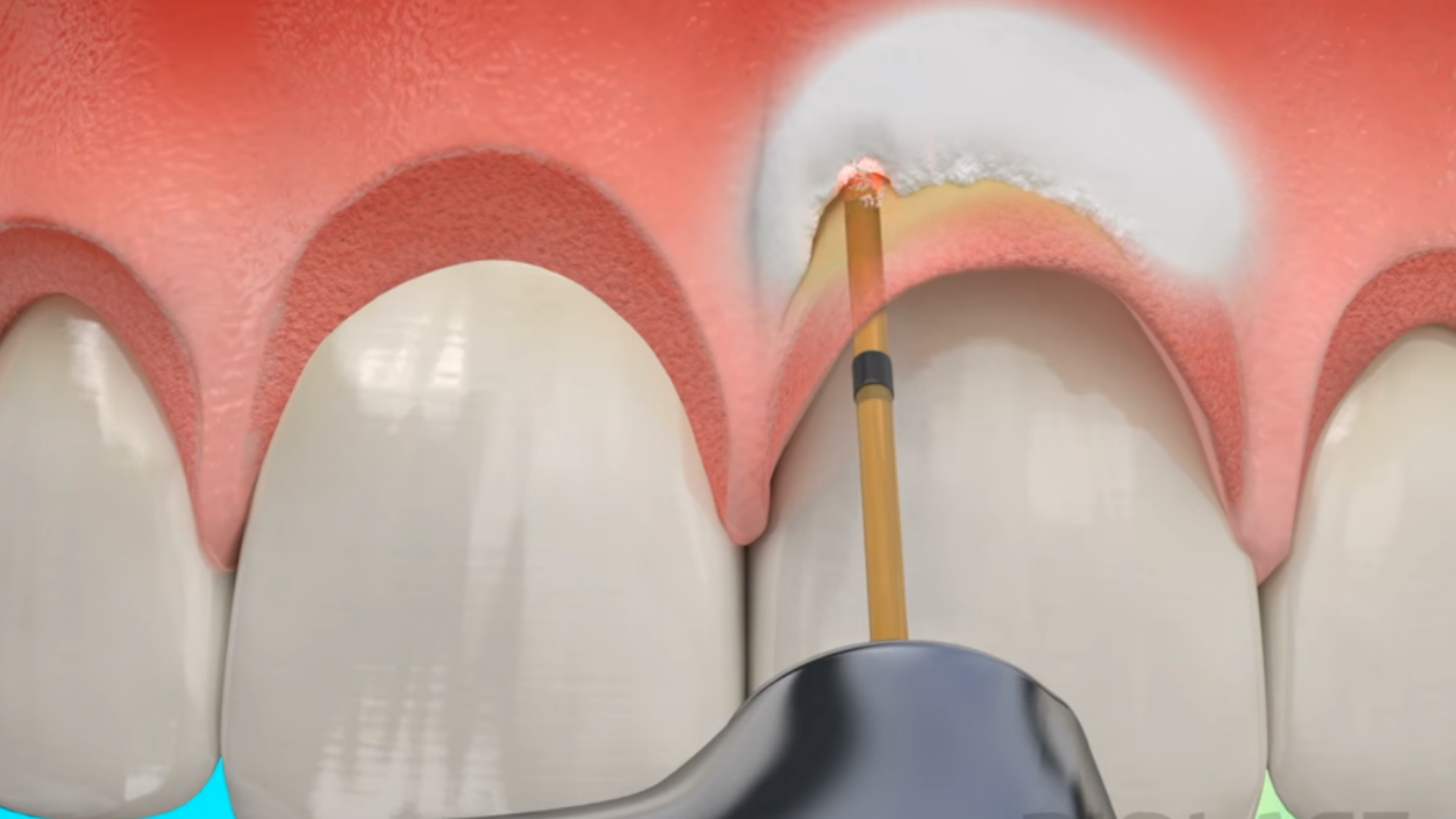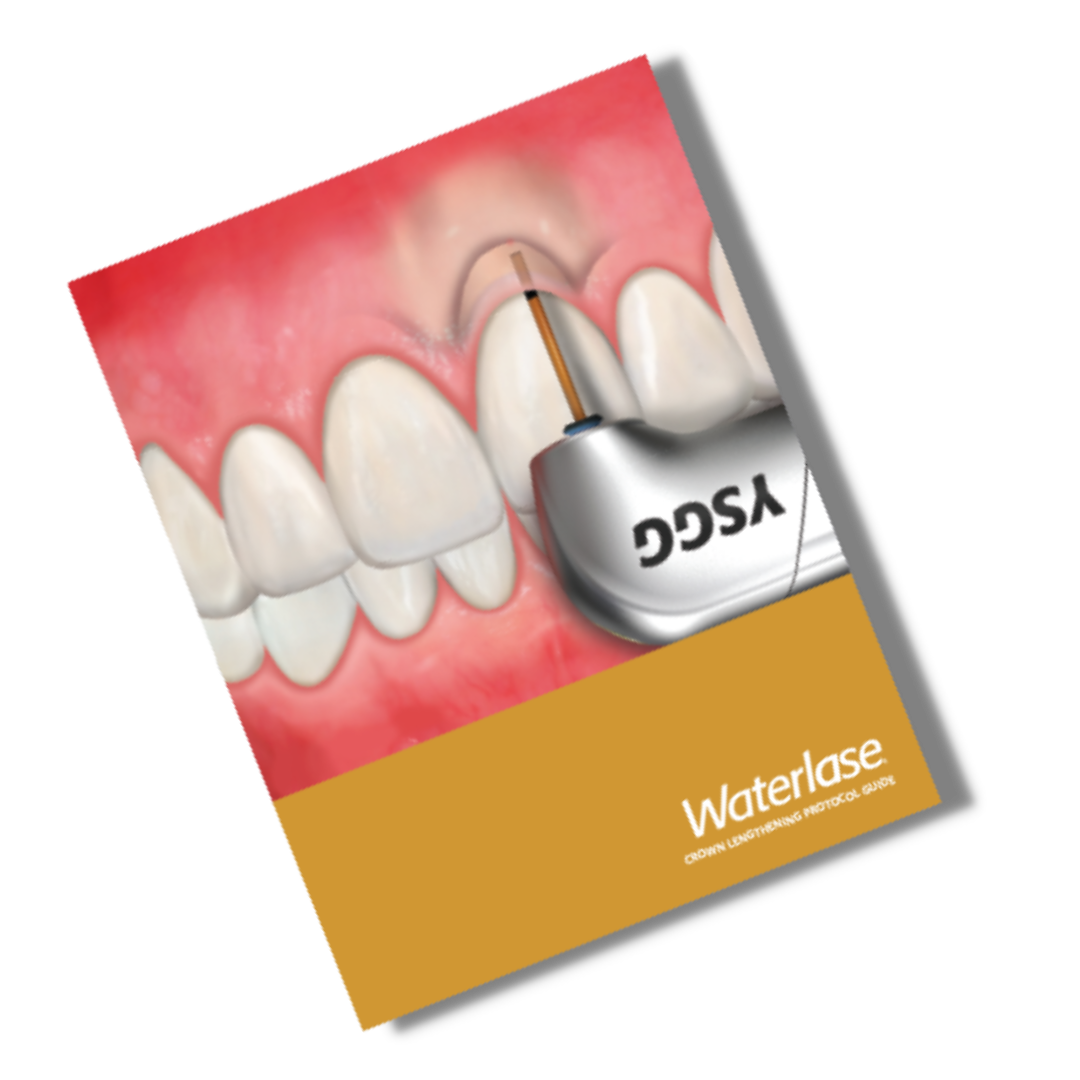 Crown Lengthening Protocol
This exclusive protocol guide demonstrates a minimally-invasive, step-by-step protocol for predictable crown lengthening. Achieve optimal esthetic outcomes and patient-pleasing post-operative healing.
Learn more about Waterlase Closed Crown Lengthening – download your free protocol guide today!
Clinical Animation: Closed-Flap Crown Lengthening
Clinical Animation: Open-Flap Crown Lengthening
Clinical Video: Gingivectomy with Waterlase
Speaker: Dr. Chris Walinski
Speaker: Dr. Robert A. Lowe
Speaker: Dr. Steve Luccarelli
Learn More
Clinical Results
Products
Learn More
Clinical Results
Products