The Only Hygiene-Only Laser
FDA Cleared For Laser Bacterial Reduction
Epic Hygiene™ is the total solution to your patients' early perio needs.
Laser Bacterial Reduction has never been easier!
See why clinicians love it for LBR & more!
"We love the Epic Hygiene and how you can use it for every patient in your practice." – HygieneEdge.com
Increase Hygiene Team Production and ROI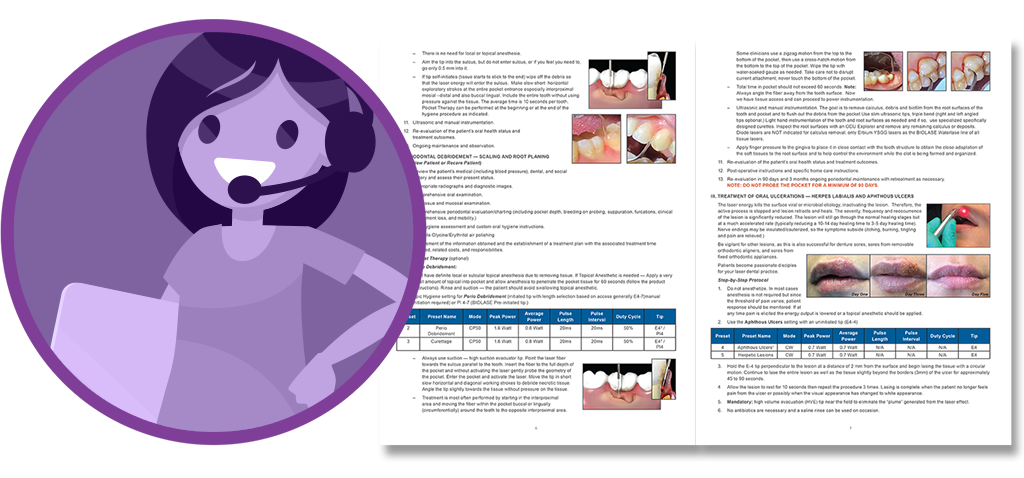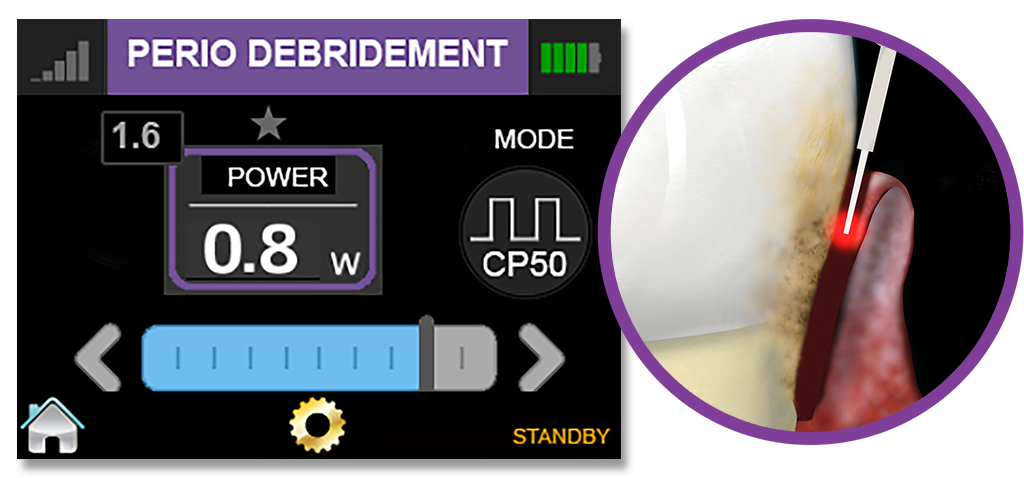 Pre-set Hygiene Settings to Quickly Get Started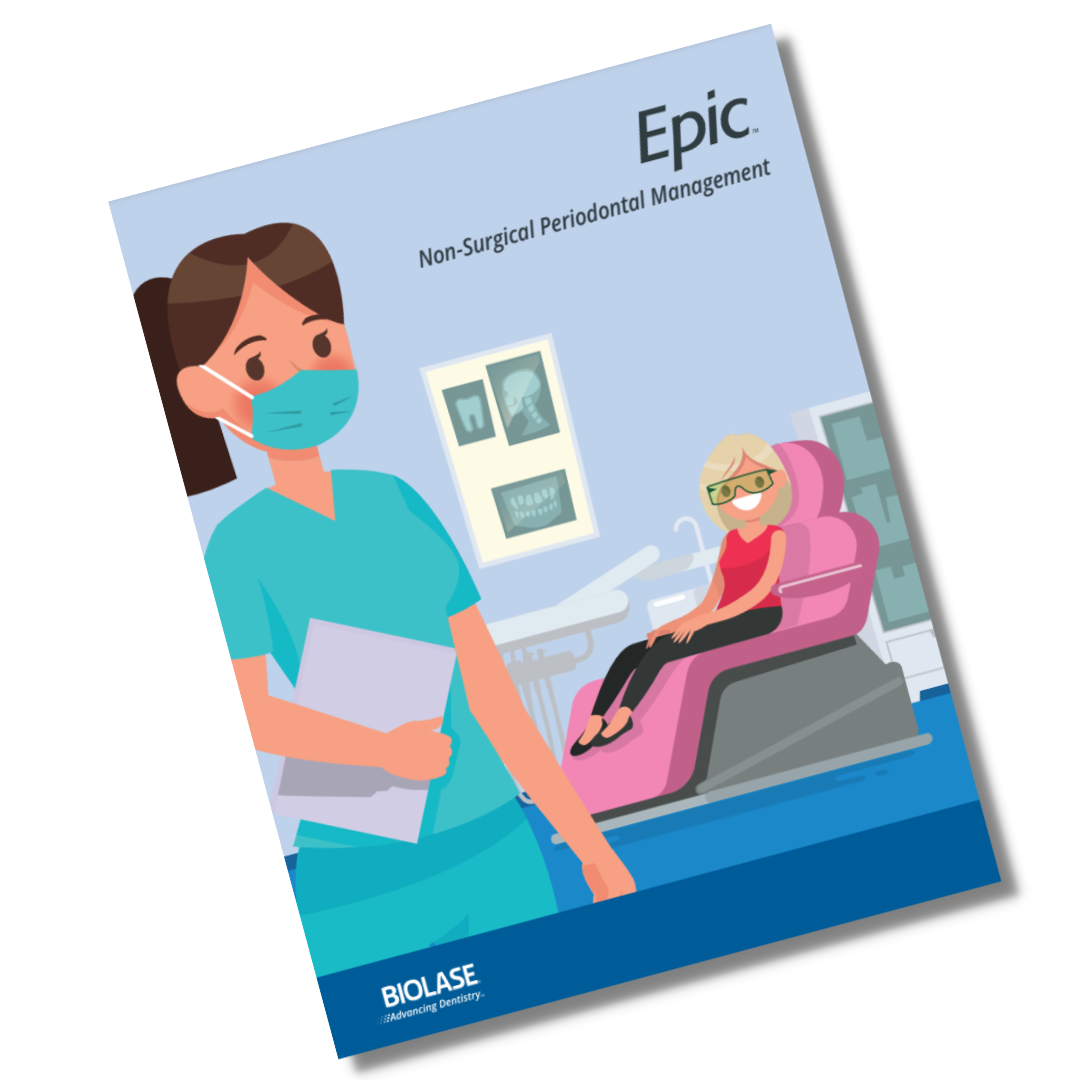 Aerosol-Free Hygiene Protocol Guide
Get your free, exclusive practice guide and learn step-by-step aerosol-free hygiene protocols, breaking down non-surgical periodontal management from the start to finish. Download your protocol guide today!
Laser Bacterial Reduction with the Epic Hygiene Diode Laser
Courtesy of Lynn Atkinson, RDH
Laser Bacterial Reduction (LBR). Real time 5 minutes!
Courtesy of Lynn Atkinson, RDH
Treatment of a Herpetic Lesion with the Epic Hygiene
Courtesy of Lynn Atkinson, RDH
"As a registered dental hygienist and dental laser educator for over 30 years, my goal is for my patients to receive the best possible care available in dentistry and for my students to be able to administer this treatment within the proper parameters, and in the most comforting way possible. BIOLASE Epic Hygiene has helped me to achieve both of these goals."
"Epic Hygiene was a game changing addition to my hygiene tool kit! LBR is so easy to do, and it generates more revenue for us while providing the best in patient care."
"Epic Hygiene allowed us to resume seeing our Hygiene patients, minimize aerosols, and build trust with our patients during COVID-19."
Dimension
5.7 in (W) x 4.4 in (H) x 6.5 in (L)
(14.5 cm x 11.2 cm x 16.5 cm)
Weight
2.5 lbs. (1kg)
Operating Voltage
100V – 240V at 1.5A
Frequency
50/60 Hz
External Fuses
None
Main Control
Power Switch (ON/OFF Control
Button)
Remote Interruption
Remote Interlock
Disable Control
Emergency Stop Button
Battery
Lithium Ion Rechargeable, 14.4 V, 2.9 Ah
DC Power Supply Module
12V DC, 5A
Aiming Beam
Laser diode, max. 1 mW, 625 nm, Class 2
Laser Classification
Class IV (4)
Medium
InGaAsP Semi-conductor diode
Wavelength
980nm ± 10nm
Max Power
Output 1.5 W Max Avg. Power,10 W Max Peak Power
Power Accuracy
± 20%
Operating Modes
Continous, Pulse Modulation
Fiber Tip Diameter
400µm
Pulse Duration
0.01ms – 20ms
Pulse Interval
0.04ms – 20ms
Pulse Repetition Rate
Up to 20kHz (for reference)
NOHD
1.625 meters
Maximum Permissible Exposure
30 W/m2
Beam Divergence
8 –22° per side
Standard Fiber Cable Length
5 feet (1.5 meters)