Equip your practice with award-winning Epic soft tissue lasers for better soft tissue control, less bleeding, and more. Check out our diode lasers below to get started.
Epic X is the Ultimate in Reliable, Effective Diode Lasers. Epic X, an industry best-seller, is our most up-to-date and enhanced everyday diode laser. The system features new software technology and a new cordless foot pedal, among other notable innovations. Get quick surgical, pain relief and whitening capabilities at your fingertips!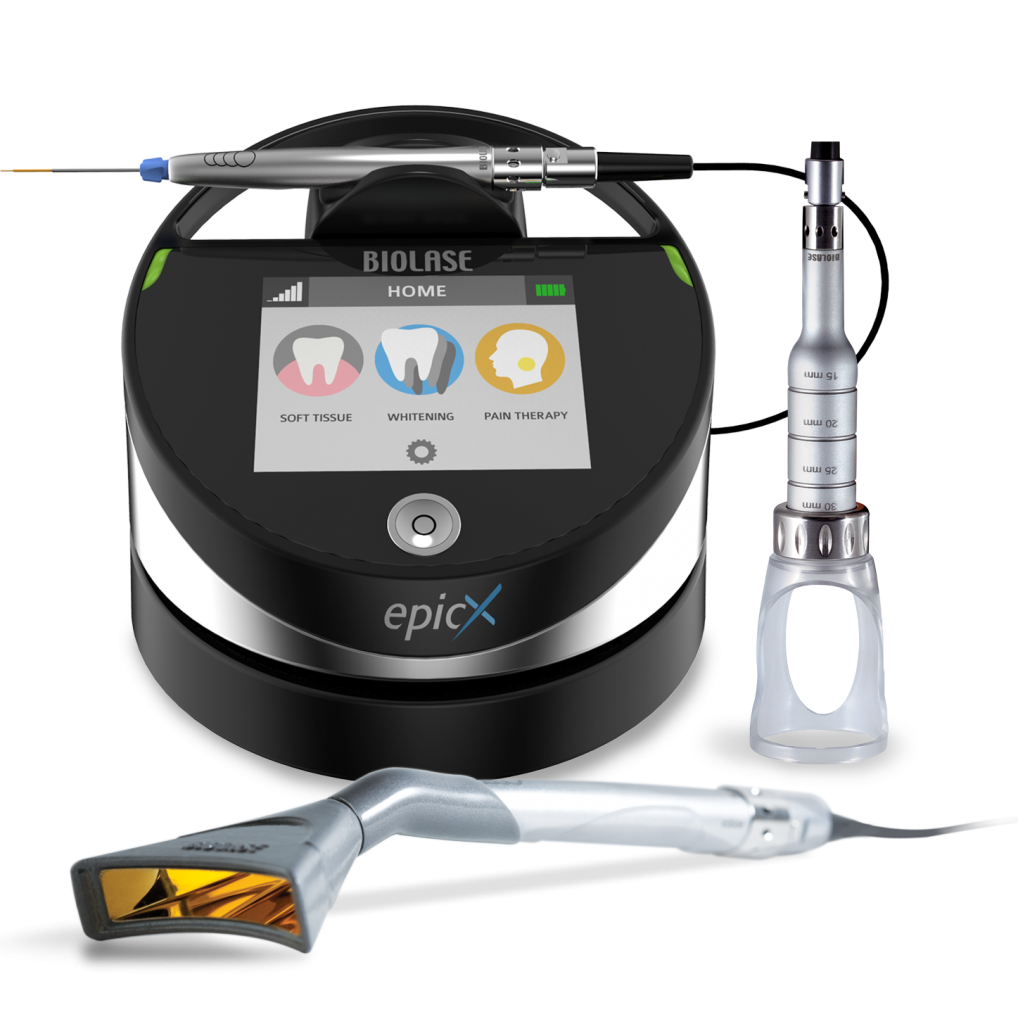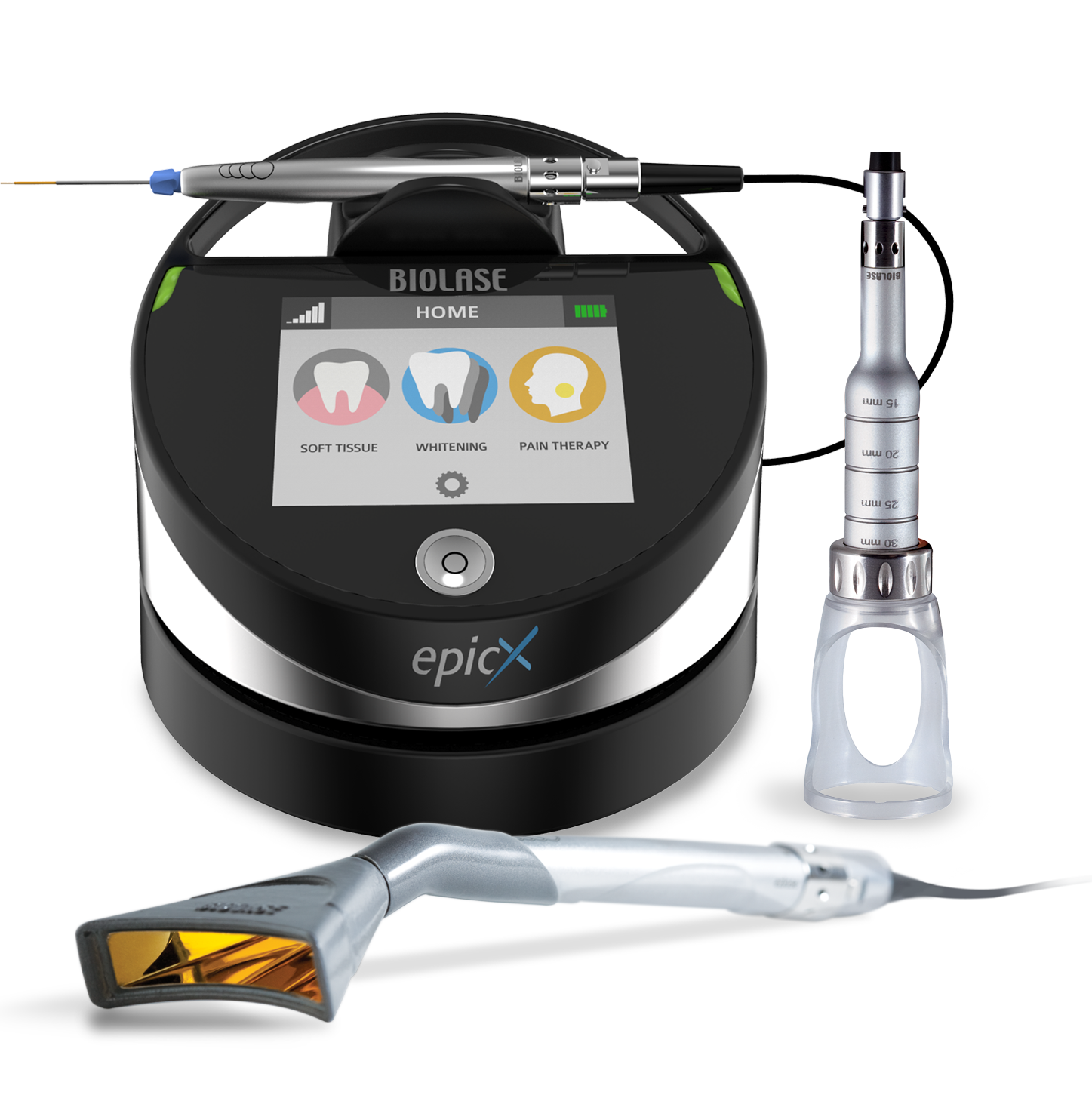 Epic Pro is the first advanced-grade diode laser in dentistry that offers more power and innovation than any diode on the market. Epic Pro monitors and measures the temperature of the laser tip for predictable, consistent results with every use.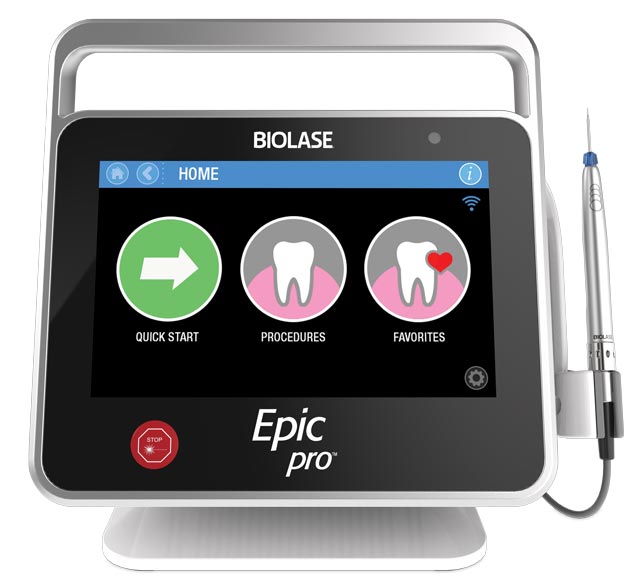 The Only Hygiene-Only Laser FDA Cleared For Laser Bacterial Reduction
Epic Hygiene is the total solution to your patients' early perio needs and with Hygiene Protocol presets, Laser Bacterial Reduction has never been easier.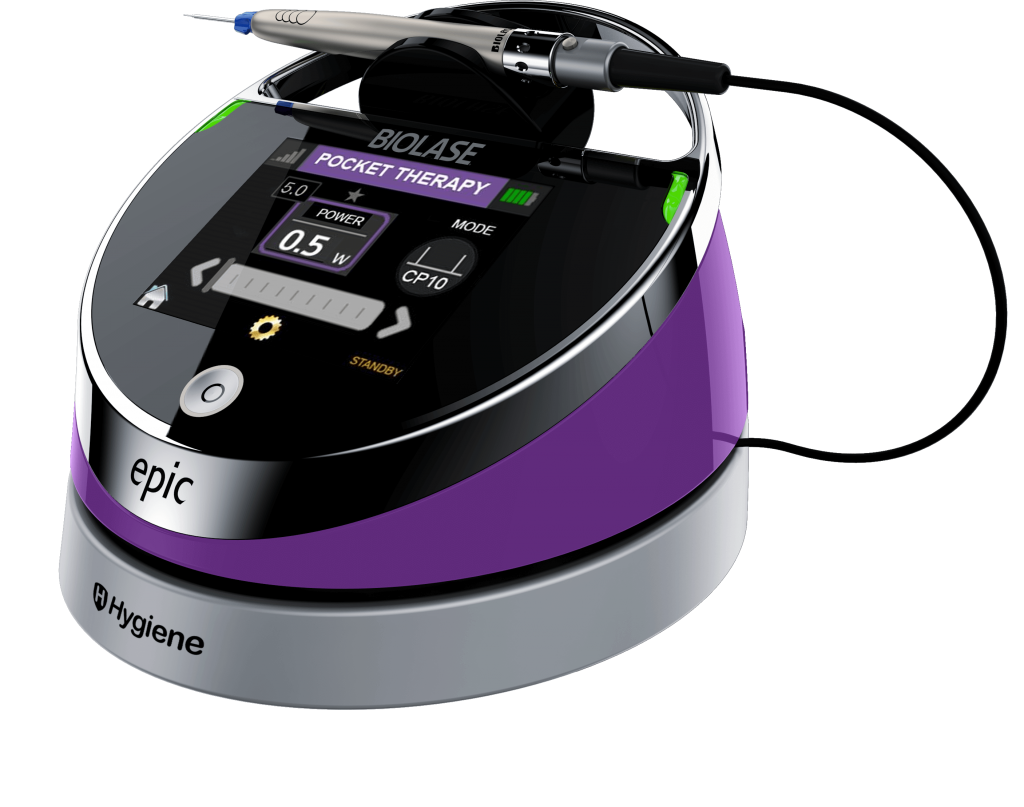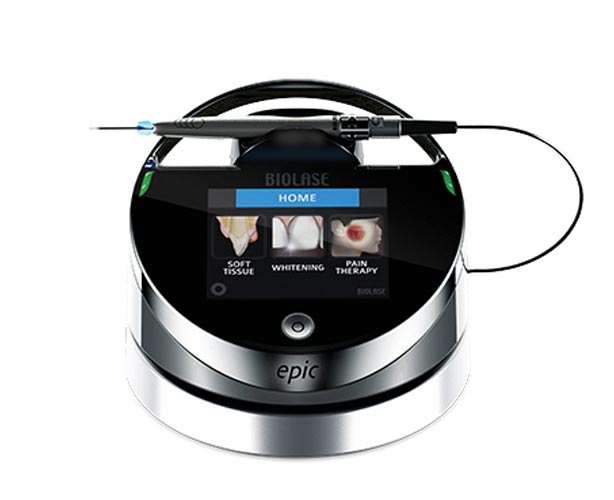 Epic 10 is our Undisputed Classic Diode System. In use in thousands of operatories worldwide, Epic 10 features wireless footswitch technology, stable software with 22 clinical pre-sets, plus a selection of disposable tips for a variety of surgical and non-surgical procedures.