Expand Your Endo Horizons
Waterlase dental lasers are an effective root canal treatment to fight endodontic infection, performing root canal disinfection, and more.
In a time when dentists and patients are facing more challenges in their day to day, a root canal treatment can be a tough thing to experience.  As every dental professional knows, there are far more root canals than there are teeth – and maintaining their health is of paramount importance to every dental office. In fact, 75% of all root canals treated are performed in a general dental practice.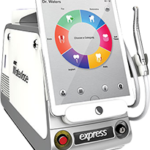 Waterlase lasers effectively fight endodontic infection and can perform root canal disinfection and cleaning, open dentinal tubules, decontamination prior to obturation, pulpotomy and pulp extirpation, and smear layer removal in the canal.
Using patented radial firing tips to deliver laser energy in a 360-degree cone within the canal, Waterlase can have a dramatic, positive impact on clinical outcomes for endodontics.
Learn about using Waterlase lasers for root canal treatment now or request more information using the available form.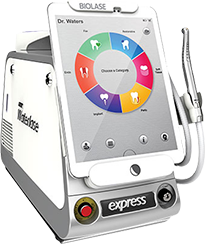 Waterlase Express™
The Fast Way to Grow Your Practice! Waterlase Express lets... Learn More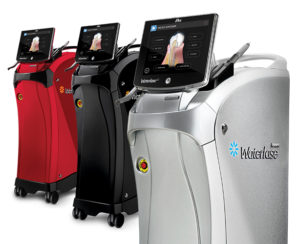 Waterlase iPlus®
Redefine the Dental Experience for Your Patients! Waterlase iPlus is... Learn More