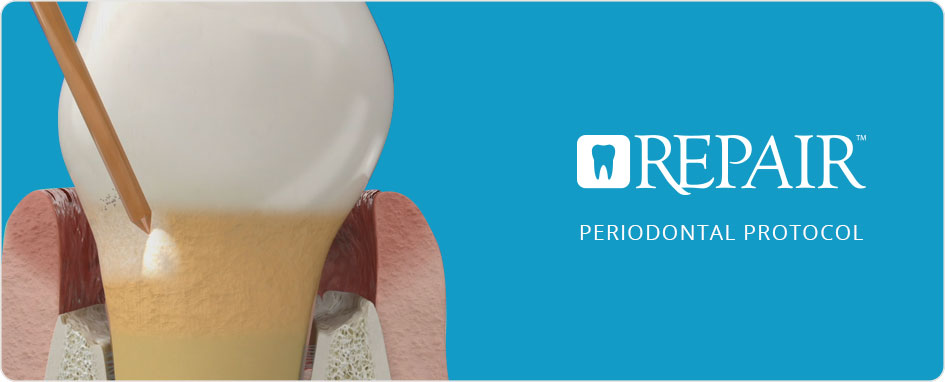 Better Management of Periodontal Disease
There has been increasing demand for periodontics over the past decade as nearly 40% of patients have mild to moderate periodontitis today.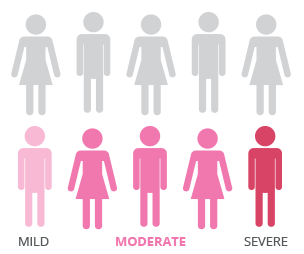 Even with the best hygiene compliance, patients can still struggle with periodontal disease which can have a domino effect on many other areas of their health and wellness—such as heart disease, stroke, and cancer.
Rather than simply monitoring and referring these patients, there are new, minimally invasive techniques you can perform to improve patient satisfaction and retention without the additional marketing expenses that typically come with attracting new patients to your practice.
Waterlase Laser Dentistry™ gives you the ability to perform the minimally invasive REPAIR™ Perio procedure—which delivers better patient-reported outcomes than traditional methods.
The REPAIR Perio Protocol Delivers
Minimally invasive periodontics protocol
Treat site specific or full mouth cases with greater flexibility in treatment planning
Capable of gentle removal of subgingival calculus
Promotes cementum-mediated periodontal ligament new-attachment to the root surface in the absence of long junctional epithelium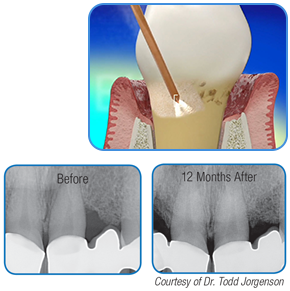 Clinical Articles, Studies and Research
"Minimally Invasive Treatment of Infrabony Periodontal Defects Using Dual-Wavelength Laser Therapy" by Al-Falaki, et al. (full paper)
"Comparison of Periodontal Open Flap Debridement versus Closed Debridement with Er,Cr:YSGG laser" by Gupta, et al. (abstract)
"Periodontal Bone Regeneration and the Er,Cr:YSGG Laser, a Case Report" by Dederich, et al. (abstract)
"Periodontal Treatment using the Er,Cr:YSGG Laser" by Dyer et al. (abstract)
"Comparison of Er,Cr:YSGG Laser and Hand instrumentation on the Attachment of Periodontal Ligament Fibroblasts to Periodontally Diseased Root Surfaces: an In Vitro Study" by Hakki et al. (abstract)
"A Pilot study of Er,Cr:YSGG Laser Therapy Used as an Adjunct to Scaling and Root Planing in Patients with Early and Moderate Periodontitis" by Kelbauskiene et al. (abstract)
Clinical Videos
REPAIR Perio procedure (clinical video)
Calculus removal procedure video (clinical video)
Tori Removal procedure video (clinical video)
Periodontal Root Planing procedure video (clinical video)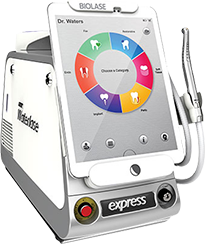 Waterlase Express™
The Fast Way to Grow Your Practice! Waterlase Express lets... Learn More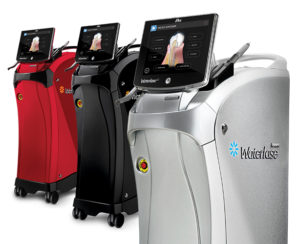 Waterlase iPlus®
Redefine the Dental Experience for Your Patients! Waterlase iPlus is... Learn More