The world's most-used all tissue lasers trusted for innovation and quality. Waterlase offers practice-changing, patient-pleasing all tissue laser dentistry. Enjoy 80+ minimally invasive procedures preferred by patients and a clear path to profitability.
Redefine the dental experience for your patients! Waterlase iPlus is the market's best-selling all tissue laser. Our highest power dental laser system features enhanced capabilities such as the SureFire delivery system and REPAIR protocols on board to help you give your patients the best possible experience! More power for quick cavity preps, perio, endo, and more, all with faster healing and 98% less aerosols than traditional methods!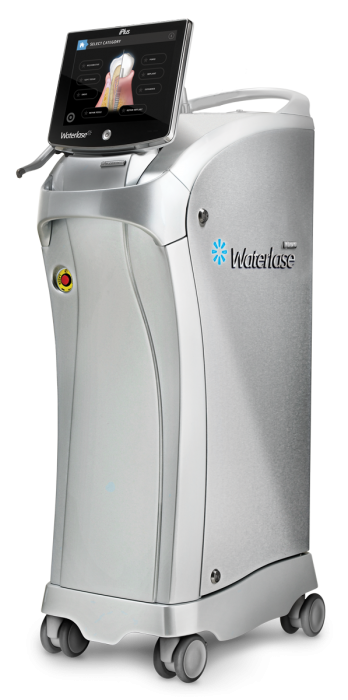 Portable All tissue Laser
The Fastest Way to Grow Your Practice, in scope and production! Waterlase Express features the same industry leading wavelength as the iPlus, but now in an easier to use, smaller footprint. With the Express, new procedures such as REPAIR Perio are as easy to learn as watching a video and pressing one button. Perform more single visit, minimally invasive perio procedures and keep more patients in-house! Keep your patients safe, with 98% less aerosols than traditional methods!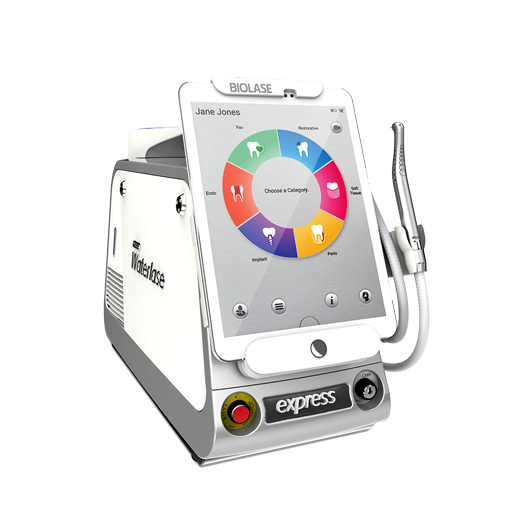 "From a business perspective, the BIOLASE laser has grown our practice tremendously. We've incorporated so many new patients into our practice. They come by word-of-mouth, they come just wanting a laser experience, and I've doubled my production on a daily basis."
"I'm doing procedures I would have never done without the BIOLASE laser such as soft tissue biopsies, periodontal surgery or REPAIR surgery, frenectomies, and so much more! It became very obvious that the laser is a phenomenal tool and that is would easily pay for itself."
"Hands down the ROI has been amazing! We can now treat kids and do the whole mouth in one visit, the kids are more comfortable and able to tolerate treatment more, which means we can do more in a single visit."
"Being able to cut not only hard tissue, but soft tissue, to be able to improve wound healing, and less swelling, less pain, and less anesthetic has changed the way we do this minimally invasive dentistry."