3 Reasons Live Chat & Chatbot Tech Is Perfect for Customer Service at Today's Dental Practices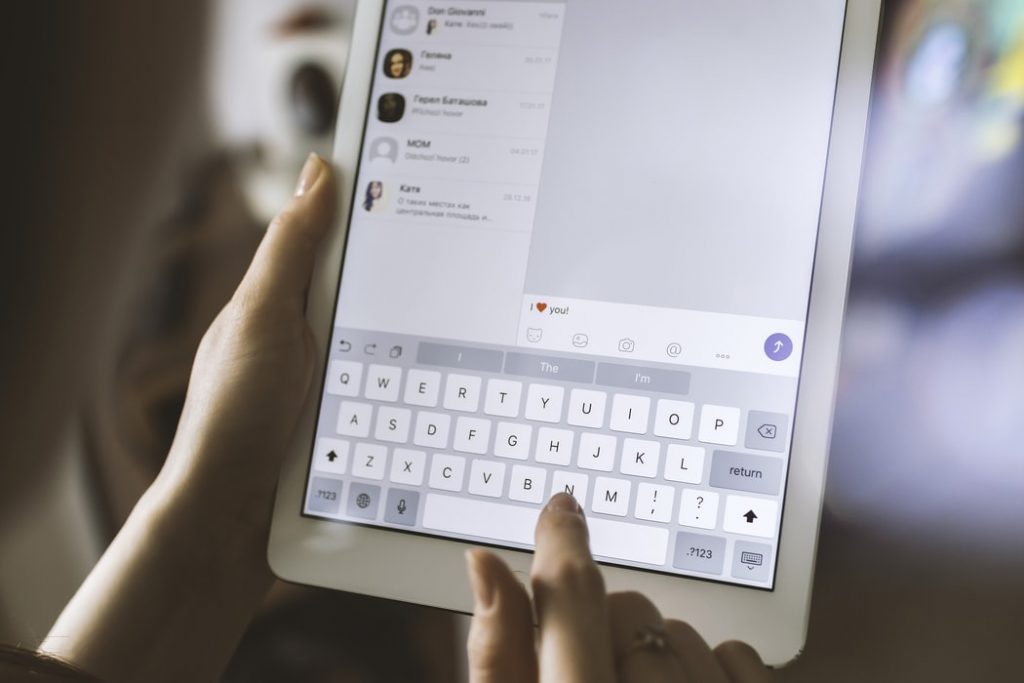 Customer service is all about providing support, assistance, and guidance throughout a consumer's journey with a company – and it's more important than ever before. In fact, according to a 2017 Microsoft report, 54% of all consumers say that they have higher expectations around customer service than they did the year prior (and it has likely only increased since). While few will deny the role that providing a positive service experience has on a business and its bottom line, the question remains – what can a company do right now to meet modern expectations?
The first step is to have a clear understanding of how customer service helps its patients resolve general information requests and even emergency support outreach – but where should you start?
While many successful dental practices already focus on improving the interpersonal dynamics of customer interaction, there has been a recent increase in the use of marketing technology, such as website chat, as it supports the customer experience in a positive and nearly effortless way. There are two types of website chat functionalities, Live Chat, and Chatbots. Both services are unique in their own right but share the purpose of allowing companies to elevate their customer service experience.
Live Chat vs Chatbots
Customer service has evolved quite dramatically in the past few years and it is being driven in part through the increased use of technologies such as live chat and chatbot functionality.
While live chat functionality (which requires a human operator) has been available for decades, the use of automated chatbots (software that uses artificial intelligence to conduct a conversation via auditory or textual methods) has risen dramatically in popularity in recent years.
On their own, each of these powerful technologies can help deliver an improved level of customer service. Success with them, however, will ultimately depend on the enterprise (dental practice) using them and the resources they have to maintain them.
Benefits of Live Chat & Chatbots for Dental Practices
Benefits of leveraging tools such as live chat and chatbots for your dental practice can include immediate sharing of information, reduced expenses and increased sales through patient loyalty.
Immediate Access to Information
Today, 90% of customers expect an immediate response when asking a question. Unfortunately, your patient support team or clinical staff may not always be available when they're needed.
In this case, live chat provides a viable opportunity to provide assistance, support, and service at any hour of the day – even during your busiest times. Chatbots are even stronger performers for this need…
With advanced planning and a thorough understanding of your patient's needs, self-service can empower users and endear them to your brand.
Reduced Expenses
Phone calls cost money – particularly when it comes to the time required to manage a steady flow of inbound (and outbound) calls. This is another area where live chat can be far more cost-effective. In fact, a Forrester Research study indicated that live chat customer service is 17-30% cheaper than a phone call. 100 3-minute phone calls in the course of a month, for example, can total up to five hours of staff time.
Increased Sales & Greater Patient Loyalty
Live chat can also be highly effective at generating leads and helping your dental practice make or increase sales – particularly when it comes to higher-value offerings like dental laser treatments. The eDigital Customer Service Benchmark survey of 2,000 consumers, for example, found that live chat had the highest customer satisfaction levels at 73%, as compared to 61% for email support and only 44% for traditional phone support.
Just like any other enterprise, dental practices must prioritize web chat as a fundamental part of their business operations. Those that do experience benefits that range from increased loyalty to higher than average social media reviews.
Dental practices that leverage these chat technologies are those best positioned to provide exceptional patient service and grow with their patients as they become comfortable and accustomed to using these high-tech digital solutions to interact with their health care providers.
Enjoy these marketing and business strategy articles from Biolase?
Consider subscribing to our regular dental marketing updates from MarketMyLaser.com.