Dental Lasers: Providing Peace of Mind During a Pandemic
The COVID-19 pandemic has created new challenges for dental practices across the country. As dental offices reopen, but both patients and providers are harboring concerns regarding infection control. One of the largest concerns has been around aerosol-generating procedures. The American Dental Association (ADA) has recommended reducing aerosol production as much as possible to help prevent transmission of the virus. Many dental offices are known for using traditional high-speed handpieces, which can produce aerosol.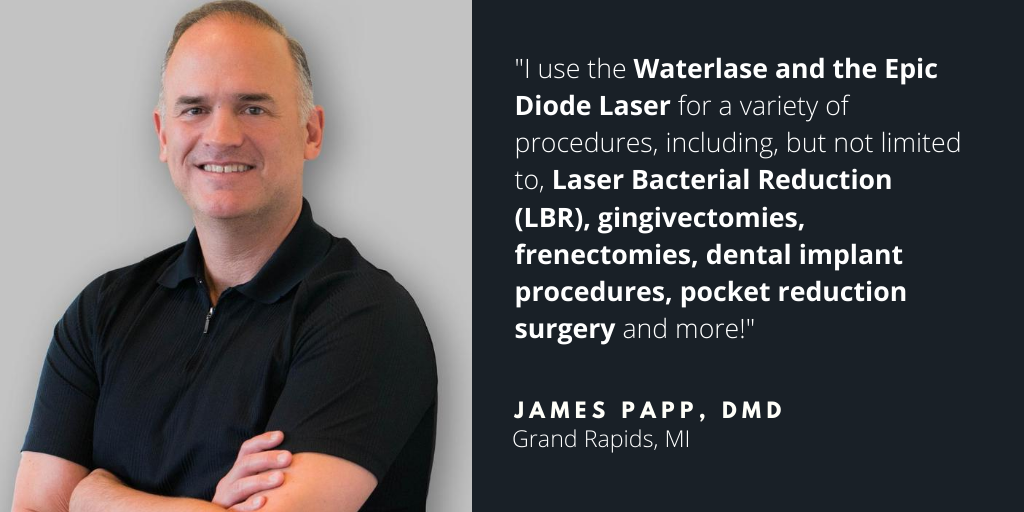 Thankfully, for more than 10 years my dental practice has been able to utilize the Waterlase dental laser, allowing myself, my staff and my patients to have confidence that we are doing all we can in reducing aerosols in daily practice. The dental laser produces 98% less aerosol than traditional dental handpieces and has a much lower radius of aerosol spray. In this new era, aerosol reduction is of the utmost importance making dental lasers an important tool for dentists everywhere. 
It has been incredibly easy to further integrate dental lasers into my practice. I use the Waterlase Express, Waterlase iPlus and the Epic Diode laser for a variety of procedures, including, but not limited to, Laser Bacterial Reduction (LBR), gingivectomies, frenectomies, dental implant procedures, pocket reduction surgery and more. Since implementing BIOLASE dental lasers into my practice a decade ago, I noticed a dramatic increase in procedure efficiency, approximately a 40% decrease in treatment time and a significantly enhanced patient experience in both surgical and non-surgical procedures.
In the current COVID-19 climate, we use dental lasers in place of traditional dental handpieces as much as possible to reduce aerosol production and increase patient comfort. In addition to the reduced aerosol benefit, dental lasers have microbial reduction benefits LBR using our Epic Diode laser uses high-intensity light to reduce harmful bacteria. We have found that our use of dental lasers has enhanced our patients' experiences, acceptance of procedures and compliance across the board. 
Of course, dental laser use is not the only change dental practices should be making regarding infection control. Dental practices should follow all state guidelines, as well as the Center for Disease Control (CDC) and ADA suggestions such as limited patient capacity, added disinfection procedures and enhanced isolation for patients and providers. However, dental lasers have provided additional peace of mind for patients, providers and staff members that we are going above and beyond in our infection control protocols. They know we are doing everything possible, including limiting aerosol production as much as possible, to protect our team and patients while continuing to provide excellent dental care.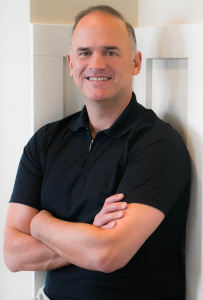 For more than two decades, Dr. James Papp has served as a premier periodontist in the Midwest. Raising the level of care for patients, while committing to providing education and leading treatment resources for colleagues in the field of dentistry are at the core of his treatment philosophy.
Dr. Papp is the past President of Kent County Dental Society. He is currently serving his eighth year on the West Michigan District Dental Society Board and serves as a delegate to the Michigan Dental Association. He is an active member of the American Academy of Periodontology, a certified member of the Academy of Laser Dentistry, the American Academy of Implant Dentistry, the Midwest Society of Periodontology, the American Dental Association, the American Association of Dental Research, and the American Society of Forensic Odontology.