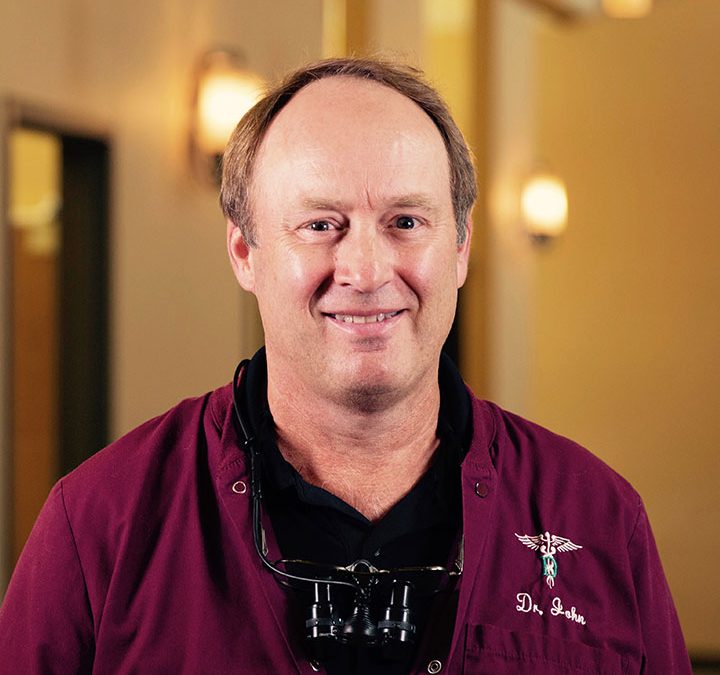 About Dr. John R. Blaich, D.M.D.
Dr. John has held various Scouting positions in Southeast Missouri at the council level culminating in his receipt of the Silver Beaver Award. Dr. John has also been active in his community serving as chairman of Ducks Unlimited, Past President of Poplar Buff Rotary Club where he received a Paul Harris Fellowship, and has served on the board of trustees at the First Methodist Church where he is a member. He has served on the Poplar Bluff High School academic foundation and the board of directors at Union Planters Bank. Dr. John is currently serving on the Board of Poplar Bluff Regional Medical Center. Dr. John currently holds an associate fellowship from the World Clinical Laser Institute. Dr. John performs all aspects of general dentistry including endodontics (root canals), oral surgery (wisdom teeth as well), minimally invasive periodontal surgery (gum surgery), orthodontics including Invisalign and laser dentistry for minimally invasive surgeries and restorative fillings.
Dr. John's Hobbies and interests include farming, sporting clays, reloading, hunting, golf, woodworking, camping, scuba diving, and photography. Dr. John lives on the family farm with his wife, Grace, an attorney in Poplar Bluff. He has two children, Katie who lives in Springfield, Mo. and Rachael, who is a hygienist at Dental Arts.
He practices with his brother, Rick Blaich, and two nephews, Eric Blaich and Travis Blaich, as Dental Arts Group in Poplar Bluff, MO.
Dental Arts is raising funds to support St. Jude's lifesaving mission of finding cures for children battling cancer and other life-threatening diseases, and we need your help to reach our fundraising goal. Nursing babies who cannot latch their mothers properly receive laser treatments from Dr. John Blaich to develop a proper latch profile at no cost. Donations for St. Jude Hospital are requested for these services but not required. Please join us in helping Dental Art reach their goal for the children of St. Jude. To learn more or to donate, visit St. Jude