BIOLASE is excited to announce the launch of our newly re-designed Market My Laser website.  The new Market My Laser website allows visitors to view, download, or in some cases order printed material available for the WaterLase, EPIC, and iLase brands of dental lasers. The user-friendly design enables our customers to maximize awareness of the benefits of laser dentistry offered in their practice. As the global leader is laser technology, it is essential to provide our current and prospective customers with solutions and services to effectively market laser dentistry in their practice.
The site is divided into several main sections including:
Logos & Images
Printed Marketing
Patient Education
Tools & Tips
This new layout allow visitors to move along the site's main functions to easily find the information they need.
The Logos & Images section contains high-resolution images and logos available for download, to be used for customer websites, print and digital media.
Printed Marketing features brochures, social media kits, posters, window clings, appointment cards and statement stuffers, which are all available for download. BIOLASE has collaborated with our printing vendor, Precision, to offer customers some of the aforementioned printed marketing material. Leveraging these printed marketing materials can help increase awareness of the benefits of laser dentistry in a practice.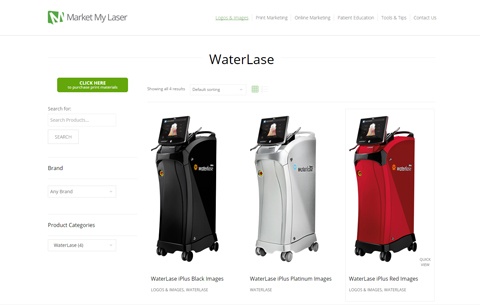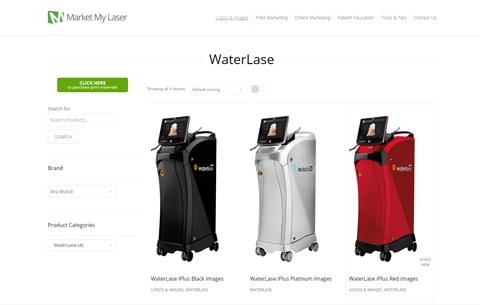 In Online Marketing, visitors can expect to find a wide range of items that can be integrated to a practice's website or social media platforms. Additionally, visitors can find links to our patient videos, social media pages and blog in this section.
Patient Education includes pieces to help laser owners better inform their patients and increase awareness about the advanced, patient-friendly procedures their practice has to offer. Better-informed patients can increase treatment acceptance and compliance for an improved patient reported outcome.
Tools & Tips includes a collection of eBooks and "How-To" guides designed to help a practice maximize their marketing exposure.
Please visit the redesigned site, www.marketmylaser.com, for the latest marketing support material available to increase the awareness of the patient-friendly procedures your office provides!