New COVID Guidance, New Solutions: Growing Revenue Post-COVID 19 with
Patient-Friendly, Non-Surgical Laser Protocols
New COVID Guidance, New Solutions: Growing Revenue Post-COVID 19 with
Patient-Friendly, Non-Surgical Laser Protocols
Since I began my practice in Waco, Texas, I have always held that great smiles and good oral health are the results of going above and beyond the basic requirements of care.
Epic laser dentistry has been one of the most revolutionary technologies we have added to our dental practice, especially helping us to treat our patients with gum disease with a non-surgical approach. I was initially drawn to laser dentistry in search of a more holistic, patient-friendly approach. One of my main concerns was the discomfort, pain, or bleeding associated with many of our patient's procedures.  If it's bleeding, it's not exactly going to be a pleasant experience for the patient, thereby hurting retention.
Given the current COVID-19 situation, Epic lasers have played an even more critical role, and we remain committed to our mission in providing our patients with excellent dental care now more than ever. As dental practices across the country start to reopen, here at Creekwood Dental Arts, we are working hard to ensure that the health and safety of our patients and the dental team is our number one priority.
Advancements in laser dentistry allow us to perform many dental procedures while minimizing aerosols normally found with many dental instruments. Offering treatment alternatives that ensure safety in our practice and comply with the most recent CDC safety guidelines has enabled our dental practice to provide better care for our patients.
Epic Hygiene was specifically designed for dental hygiene usage, which gives patients a great peace of mind. Epic Hygiene is FDA approved for Laser Bacterial Reduction and helps reduce bacteria with minimal aerosol production. Even in the post-COVID-19 environment, our patients have been able to experience laser dentistry for themselves, and I am enjoying increased word-of-mouth referrals and happier patients. This has enabled me to continue dental care for my patients during Covid-19 and maintain periodontal patients on a consistent schedule, thus helping them stay healthier and not further stressing their immune system.
Using the Epic laser step-by-step protocol guide has made it easy to use lasers in the post-COVID-19 environment. The guide has the full protocol which breaks down non-surgical periodontal management with the laser from the exam/evaluation phase to the post-procedure phase making it extremely simple to follow.
Laser dentistry in this new environment has become an essential tool in our practice as it allows a way to minimize spray and help reduce COVID-19 risk giving our patients and staff peace of mind.  It's an opportunity to build trust in our patients and our practice to continue caring for our patients during these critical times.  I highly recommend the Epic laser and feel that it would be an asset to any dental practice.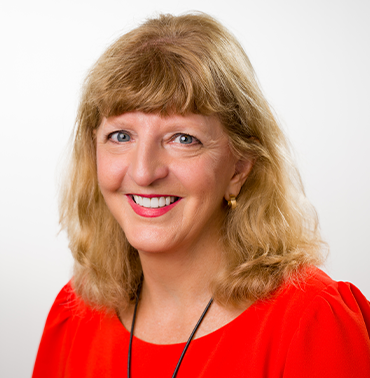 Dr. Miller, a native Texan, has been practicing as a general dentist in Waco since her graduation. Understanding that great smiles and good oral health are the results of going above and beyond the basic requirements, Dr. Miller has received The Mastership Award from the Academy of General Dentistry (AGD). This accomplishment meets the highest criteria for professional excellence in general dentistry. Dr. Miller was recently chosen by her peers as the Texas Dentist of the Year!
Dr. Miller and her husband, K. Paul Holt, enjoy traveling, scuba diving, and antique shopping.
To learn more about Dr. Miller, visit creekwooddentalarts.com.