Periodontal Solutions with Dental Lasers
Periodontal Solutions with Dental Lasers
As someone who has been practicing periodontology for more than 25 years, I am always looking to apply the most innovative and technological advances to my practice. Finding new technology can be a challenge because you want something that can make a difference for both your practice and your patients. My practice prides itself on being able to utilize the most advanced dental technology, which is how I became the first periodontologist to purchase and adopt dental laser technology in the United States.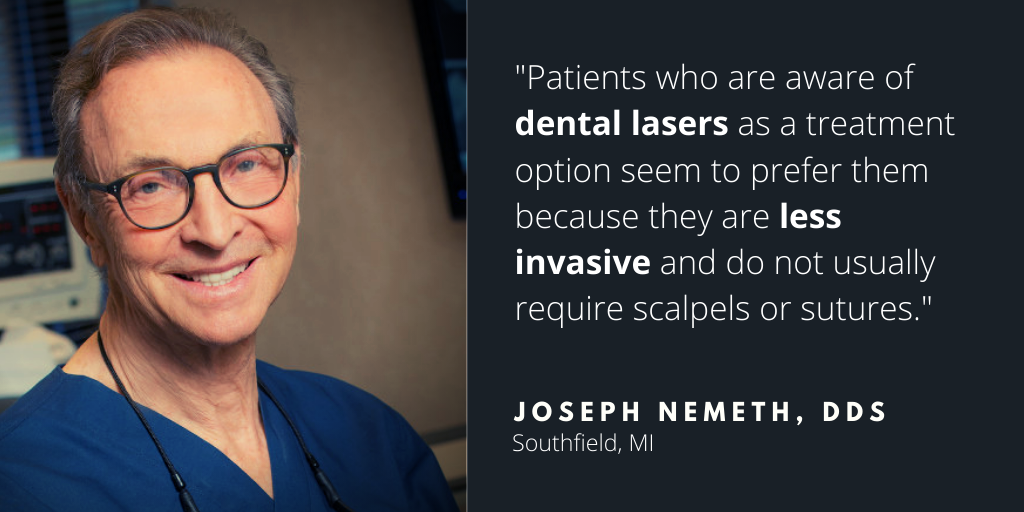 Though I have been utilizing dental lasers in my practice for many years, I recently decided to purchase the Waterlase iPlus dental laser. I have been using the Waterlase iPlus for nearly four months now and it is safe to say I love it. Switching to this laser has already been a positive influence on my practice and we enjoy being able to offer such a great laser as a treatment option.
We are lucky to have very well-informed, engaged patients at my practice and they like to ask questions about the different lasers we have, and what procedures we use them for. Many of them heard about the new Waterlase iPlus following a dental laser video on our YouTube channel, where the staff and I post informative and fun videos catering to both patients and professionals. They have been very eager to hear about what makes the Waterlase iPlus different from our other lasers. One aspect that fascinates them is to hear is how the tool uses water to cool both the laser tip and the surrounding gum tissue. They are also impressed that it uses a different frequency so that it can be effective on both soft tissue and bone, and how the water combines with the laser to create a bubbling effect that kills bacteria on the tooth more effectively.
At my practice, we mainly use the Waterlase iPlus laser to perform procedures like gingivoplasties, frenectomies, vestibuloplasties, and implants. However, the laser also features the flexibility to treat infections like peri-implantitis and perform pocket shrinkages to treat periodontal disease. Patients who are aware of dental lasers as a treatment option seem to prefer them because they are less invasive and do not usually require scalpels or sutures.
The biggest patient benefit from laser treatment, in my opinion, has to be the expedited recovery time. The laser helps to disinfect the gum pocket so there is less concern about infection, and can even reinitiate the reattachment of the tooth to the gums, both of which can help speed up the recovery process. In addition, the laser is also great for patients who are worried about bleeding. Patients don't like blood, and we do not like blood either! There is virtually little to no blood when these lasers are used which is another huge benefit and tends to impress our patients and show them how far the technology has come.
As of now dental lasers are just making their presence known, but I believe that they will become a new standard on how we treat patients as the technology continues to advance. I presume that there are many areas where lasers can be utilized where they are not already and I am not convinced that we are seeing all that lasers in the dental space have to offer!
Watch Videos by Dr. Joseph Nemeth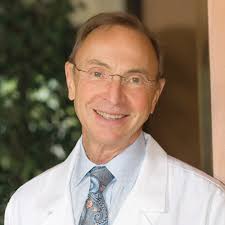 Dr. Joseph Nemeth is one of the area's foremost experts in periodontics and actively participates in periodontal courses both nationally and internationally. He has played a major role in applying innovative technological advances to current periodontal practice, including the application of the Waterlase dental laser to periodontal treatments. 
Dr. Nemeth is the founding member and President of the North American Society of Periodontists, a member of the American Academy of Periodontology and was the first periodontist in the United States to purchase a dental laser, among other accomplishments. To learn more about his practice visit drnemeth.com.