Superior patient reported outcomes, with less bleeding, swelling & bruising.
Faster procedure times with equivalent clinical results to the latest open flap techniques.
Results backed by landmark, first-of-its-kind clinical study designed to meet the stringent AAP Best Evidence Consensus recommendations, and published in the Journal of Periodontology.*



*Source: "A comparison of Er,Cr:YSGG laser to minimally invasive surgical technique in the treatment of intrabony defects: six-month results of a multicenter, randomized, controlled study." Donald Clem, Rick Heard, Michael McGuire , E. Todd Scheyer, Chris Richardson, Gregory Toback, Chad Gwaltney, John C. Gunsolley, Journal of Periodontology, 10.1002/JPER.20-0028, (2020)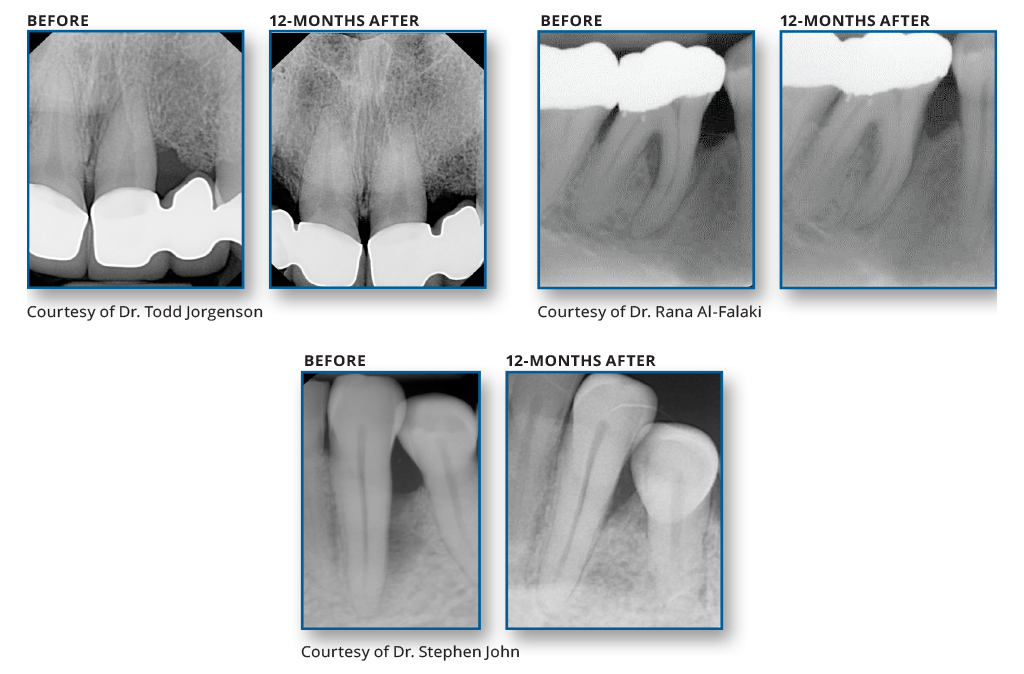 GET YOUR FREE DIGITAL PERIO PROTOCOL GUIDE TODAY!
"Having used various laser wavelengths for over 15 years, I have found the Waterlase Express platform to be the most advanced, versatile, and user-friendly interface for my practice's focus on periodontology and dental implant surgery."
"70-80% of my failing patients responded well to this therapy, where they had not responded well to other treatment options in the past. 80-90% of those had a great response over one year. They all said they were glad to have chosen the laser over traditional surgery based on their comfort level."
"Waterlase REPAIR is a highly effective, more aesthetic and more comfortable alternative to traditional surgical procedures for my patients."
"Utilizing the incomparable Waterlase is a daily part of my practice. It seems I am trying to save a failing implant, treat a periodontally involved tooth, biopsy a lesion, or treat other soft tissue defects every day, and I cannot imagine my practice without the Waterlase. I would highly recommend every dentist have this instrument in her/his office. Your patients will thank you."