More Control, Less Anxiety. Rediscovering the Fun in Dentistry with "The Surgical Gourmet"

Dr. Stephen John is joined by a special guest, "The Surgical Gourmet" Dr. Nader Salib for a wide ranging discussion on all things Waterlase! Learn his philosophy on creating a minimally invasive, patient driven experience, and how Waterlase has been a "game changer."

Join us for this entertaining conversation and learn more about the benefits of Waterlase!
An Oral Surgeon's Perspective on Implantitis with Dr. Jay Reznick
Dr. Stephen John is joined by pioneering Oral Surgeon, and avid early technology adopter, Dr. Jay Reznick. He was the first Dr. in the US to implement many treatment modalities now considered the standard of care. Dr. Reznick is the first oral surgeon to be featured on the show! Learn how Dr. Reznick's practice philosophy and Waterlase's minimally-invasive technology go hand-in-hand to provide the best in patient care. Dr. John and Dr. Reznick discuss: trends in dentistry, peri-implantitis prevention, and the role of Waterlase in minimally-invasive peri-implantitis management. Also find out the answer to the age old question "To Flap or Not to Flap"!
"First, Do No Harm." How Waterlase Fits into Holistic Dentistry with Dr. Joseph Sarkissian

Dr. Stephen John is joined by a Waterlase veteran with over 25 years of experience in utilizing the laser, every single day in his practice. Dr. Joseph Sarkissian is the first holistic or biological focused dentist to be featured on the show! Learn how Dr. Sarkissian's practice philosophy and Waterlase's minimally-invasive technology go hand-in-hand to provide the best in patient care. Dr. John and Dr. Sarkissian discuss a cornucopia of topics including: crown lengthening, zirconia implants, anesthetic-free dentistry, pediatric patient acceptance, greek mythology, and cutting edge science!
The Best Investment for Your Practice: Proving Waterlase's ROI with Russell Morrow

Dr. Stephen John is joined by the Chief Dental Officer of Biolase, Dr. Russell Morrow. Dr. Morrow gets straight to the point– what are the REAL practice benefits of Waterlase laser dentistry? Dr. Morrow explains the obvious clinical benefits, along with the underappreciated, such as the time savings that add up to huge savings over the course of the day. Dr. Morrow breaks down his practice mix, explaining the procedures he used to increase production +34% over the first year, and +28% on top during the second year. Learn more about the Waterlase path to profitability!
Waterlase Pediatric Frenectomies: The Importance of
Early Intervention ft. Dr. Rishita Jaju

From fingernails, to scissors, and now finally there's a better way… Waterlase. Imagine a procedure that immediately helps infants struggling with latching and feeding issues. A procedure that can help speech, and feeding, and even orthodontic outcomes in children. There is one, the lingual frenectomy. Become your patient's best advocate by learning the most minimally invasive way to perform a frenectomy, and share this episode with parents to educate them on the benefits of frenectomy for oral development!
After the episode, Join us 4/21/23 for a weekend of learning and fun, at "Tequila and Tongue Ties 2023", a fun 10+CE weekend in Scottsdale, Arizona!
Learn more at tequilaandtongueties.com
The Golden Ticket to Peri-implantitis Management ft. Dr. Paul Chang
Peri-implantitis is a growing epidemic, and management is simply not talked about enough. Host Dr. Stephen John sits down with Dr. Paul Chang, a dual-board certified Periodontist and Prosthodontist with extensive experience treating and managing peri-implantitis. Learn why Waterlase is the ideal tool to utilize for Peri-implantitis, and why some Dentists are buying the laser just for this one procedure!
Learn More About Waterlase Peri-implantitis REPAIR at: https://www.biolase.com/procedures/dentists/implant/ 
and Visit Dr. Paul Chang at www.ifixdentalimplants.com 
Optimal Esthetics and New Waterlase Protocols ft. Dr. Sam Low

Esthetic periodontal therapy is a huge topic of conversation these days. How have patient expectations changed in line with technological advancements? Join best buds and renowned periodontists Dr. Stephen John and Dr. Sam Low for an enlightening session on advancements in esthetic protocols! Learn how Waterlase revolutionizes same-day, closed-flap crown lengthening, gum depigmentation, and other minimally-invasive smile design procedures!


Companion Resources can be found here:
www.biolase.com/procedures/dentists/smile-design & www.biolase.com/procedures/dentists/gum-depigmentation/
What is the Waterlase Exclusive Trial Program?
Dr. Stephen John introduces a wonderful guest, Dr. Scott Thompson. Dr. Thompson recently went through a practice changing 45 day trial program with Waterlase, and is here to tell you all about it. We also come to you with Live on the Street interviews, from 4 Drs. that joined us for the Waterlase Exclusive Trial Program's celebratory Waterlase Weekend. This episode is all about the perspective of Dentists just like you, who were ready to give practice changing technology a try when given the opportunity.
Sign Up For Your Free 45 Day Trial Here! www.biolase.com/waterlasetrial2023
Knowing Better Pediatric Dentistry with Dr. Ben Curtis
Dr. Ben Curtis, an AAPD Harris Fellow and the Executive Director of the Waterlase Pediatric Dental Academy, joins our host Dr. Stephen John to share his perspective on the changing landscape of pediatric dentistry. Learn about minimally invasive infant frenectomies, shot-free fillings, pediatric and GPs working hand-in-hand and where technology is taking dentistry.
Hygiene pt.3: Let's Get Real. Implementation & ROI ft. Lynn Atkinson
Hygiene Part 3 is here!
Join us for the conclusion of our hygiene series with Lynn Atkinson. What are patient perceptions of lasers, and how can you successfully educate them to maximize referrals? Dr. Stephen John asks Lynn, Let's cut to the chase… how often do you really use the laser in your practice? And even more salient to the practice owner, how quickly does your return on investment pay for the laser? You'll be shocked at the answer. Don't miss this exciting wrap up episode of our 3 part hygiene series!
Hygiene Pt. 2: Laser Bacteria Reduction Demystified ft: Lynn Atkinson
Part 2 of 3 in a Hygiene Series with the always amazing Lynn Atkinson!
Lynn goes into great detail this episode, essentially condensing an entire day long hygiene diode training course into less than an hour! Learn the benefits of Epic Laser Bacteria Reduction, and how it can improve patient results and bring success to your hygiene practice! Lynn and Dr. Stephen John also discuss common misconceptions about LBR and contrast it with Laser Assisted Periodontal Therapy (LAPT). Learn about coagulation with Epic diode lasers, pain therapy, laser whitening, and other procedures! Learn how to take your hygiene game to the next level with Epic Hygiene!
Hygiene Pt. 1- The Secret to the TEAM Approach ft: Lynn Atkinson




Dr. Stephen John opens up the floor to one of the leading Laser Hygienists in the WORLD, Lynn Atkinson, RDH. In this first of a three part series, we will assess: is your Team laser-focused on hygiene?

How does a practice collaboratively navigate the complex factors of practice management, clinical advancement, patient communication verbiage, billing, and procedure hand-off? What are the considerations for managing an office with laser procedures and how does it fit into the practice ecosystem? Hear tips on how successful teams communicate- what works and what really DOESN'T work.
Perceptions & Preparations in the General Practice pt. 2 with Dr. Golan


Join us for a frank and realistic conversation regarding the current state of laser procedures for the General Practitioner's practice. The renowned Dr. Howard Golan joins us once again to give his perspective as a decade's long Waterlase Dentist. As usual for our host Dr. Stephen John, no question is off limits, and many common laser misconceptions and criticisms are addressed! How do you control the Waterlase for preparations without touching the tooth? How do practitioners attain No Anesthesia dentistry with Waterlase? Dr. Golan speaks on what the tipping point for his laser journey was, and warns how unreasonable expectations get in the way of the learning process on the way to success.
Dentistry as Art… Are Laser Procedures Superior to Traditional Methods? Pt 1 With Dr Golan
Shifting gears to laser therapies for the general practitioner, join us for a fast-paced, fun episode summarizing the benefits and usages of an all-tissue laser for general dentistry. Dr. Howard Golan, a renowned educator in laser dentistry, joins Dr. Stephen John to share the benefit of his 16+ years of laser experience, including: patient benefits, practice benefits, and his personal fulfillment. What type of lasers help procedures with lower pulpal temperature? What can it do for soft tissue, and for hard tissue? How can it make dentistry exciting all over again? You'll find out on this exciting episode of Advancing Dentistry!
Peri-implantitis Part 3: Finally… Peri-implantitis Management with Dr. John and Dr. Low
You've heard the background data, you've learned about causes and seen the full effect of peri-implantitis… now what do we do to manage this growing disease? Hear strategies and techniques from two experienced clinicians, Dr. Stephen John and Dr. Samuel Low, who have seen the power of new technology first hand in fighting the effects of periimplantitis.
Peri-implantitis Part 2: Peri-implantitis Etiology with Dr. John and Dr. Low
As we learned in the first episode of our Advancing Dentistry Podcast, Peri-implantitis has surged! To better treat peri-implant disease, Dr. Stephen John and Dr. Samuel Low dive deep into the complex etiology of the disease. We discuss new research, some surprising causes, and why understanding etiology is important to understand for implant maintenance. What's a floss ball? You'll find out in this episode!
Peri-implantitis Part 1: Peri-Implantitis: History, Education, and Prevalence with Dr. Stephen John and Dr. Sam Low
In the inaugural episode of our podcast, we set the stage for a 3 part discussion on one of the fastest growing diseases in America, peri-implantitis. Hear a frank and off the cuff conversation between two experienced Periodontists, Dr. Stephen John and  Dr. Samuel Low as they discuss the prevalence, current climate, and what education and new technology can do for the management of periimplantitis.
Biolase has produced and been featured on the top dental podcasts today! Get the latest insights on new technologies, trending topics and procedures in modern dentistry. Listen and learn from leading dental pioneers on the go.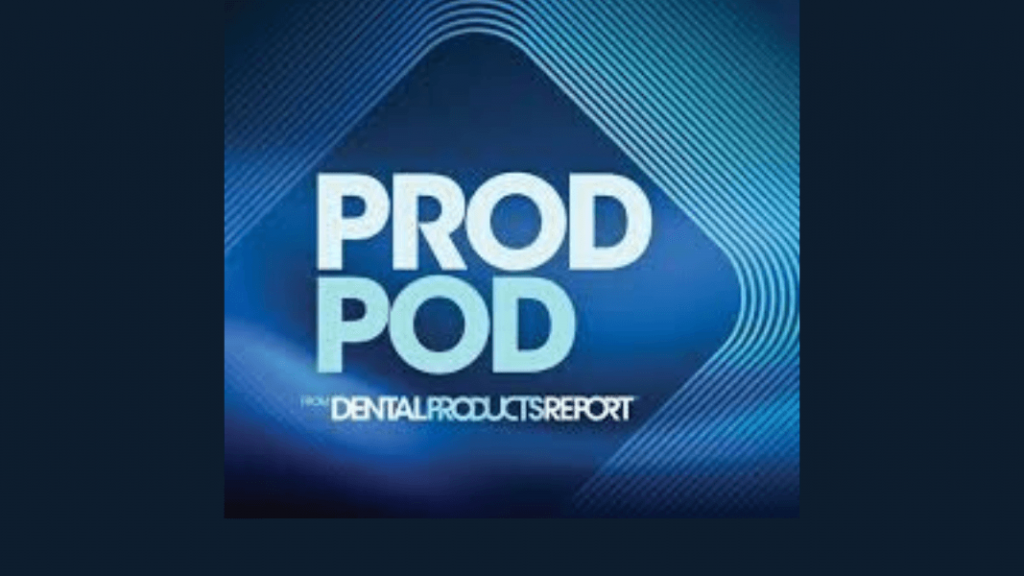 Episode 24: The Cellerant Awards & Lasers in Dentistry
In this episode, we're joined by Drs. John Flucke and Marty Jablow, 2 members of the panel that selects the Cellerant Best of Class Technology Awards. We review this year's winners and the panel's selection process. Dr. Samuel Low from BIOLASE also joins us to discuss the findings of a new study published in the Journal of Periodontology and what it means for the future of lasers in dentistry.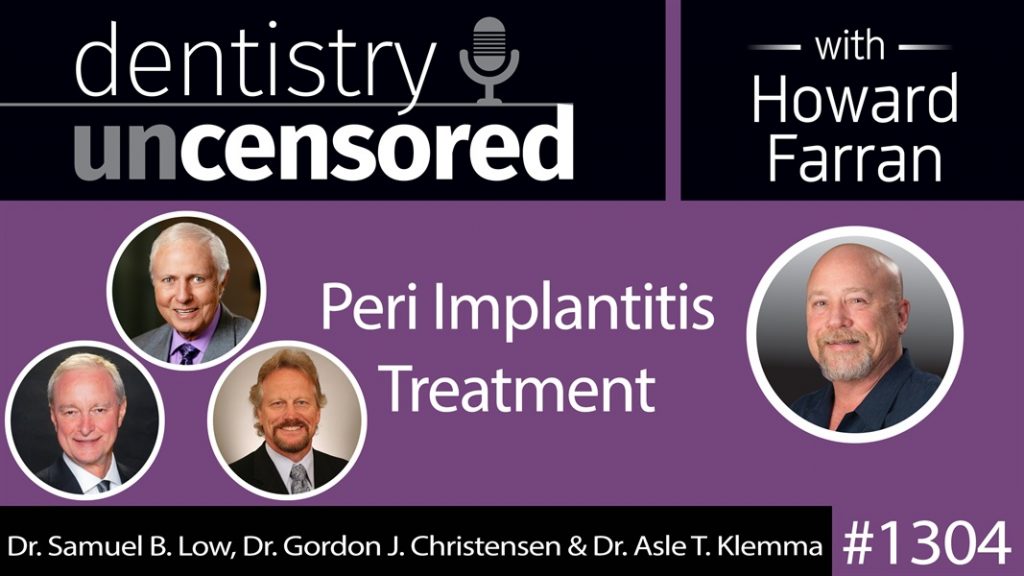 Episode 1304: Peri-Implantitis Treatment


Dr. Gordon J. Christensen, Founder and CEO of Practical Clinical Courses (PCC), Dr. Asle T. Klemma, Clinical Director of Heartland Dental, and Dr. Samuel Low, Chief Dental Officer of BIOLASE, discuss the latest advances in minimally-invasive Peri-Implantitis treatment.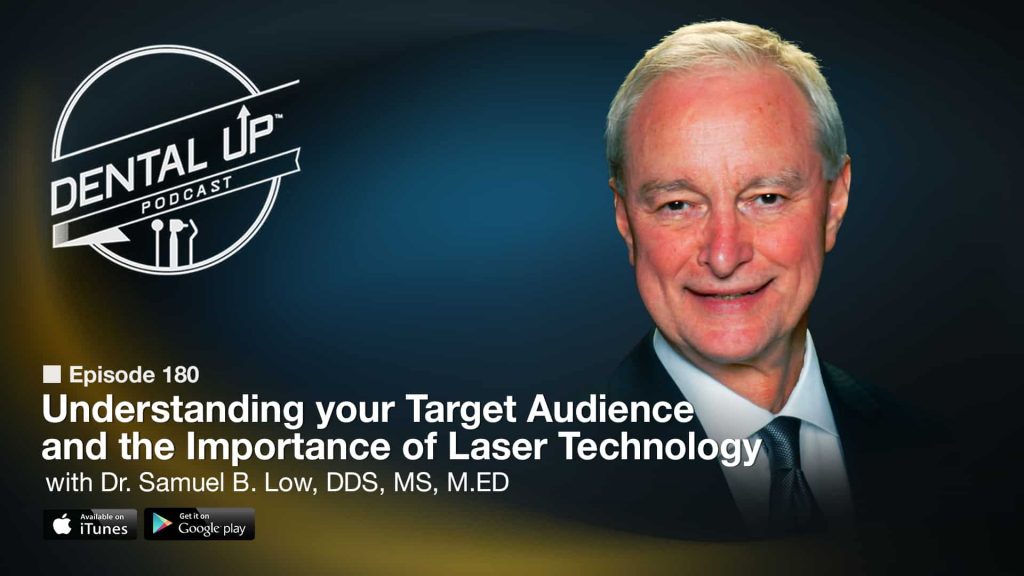 Episode 180: Understanding your Target Audience and the Importance of Laser Technology
Dr. Samuel Low talks about what dentists must do to succeed in today's demanding dental industry. Learn how to market your practice, adopt new technologies whether it's a digital scanner, CBCT or the utilization of laser dentistry.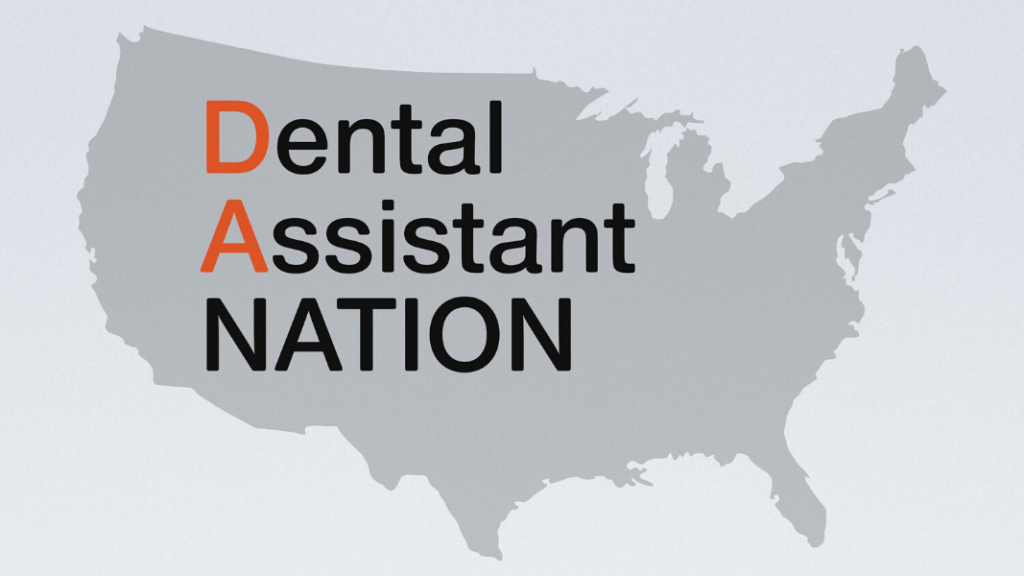 Episode 91: What Dental Assistants Need to Know


This podcast is focused on empowering, enlightening, and educating dental assistants. Dr. Samuel Low talks about dental lasers, technology, best practices, careers, and the significant role dental assistants play in the education and safety of their patients.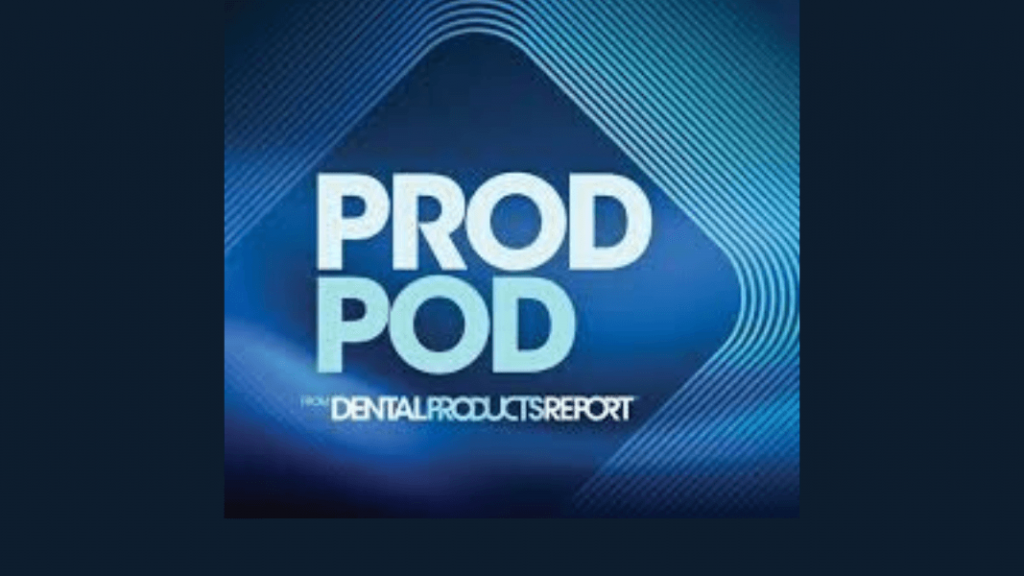 Episode 15: Pediatric Laser Dentistry and Greenlight Part I
Dr. Amy Luedemann-Lazar shares her journey and commitment to laser dentistry to provide the best service for children of all ages and children with special needs. Her practice has made dentistry a pleasant, kinder experience for her little patients, and has increased word of mouth!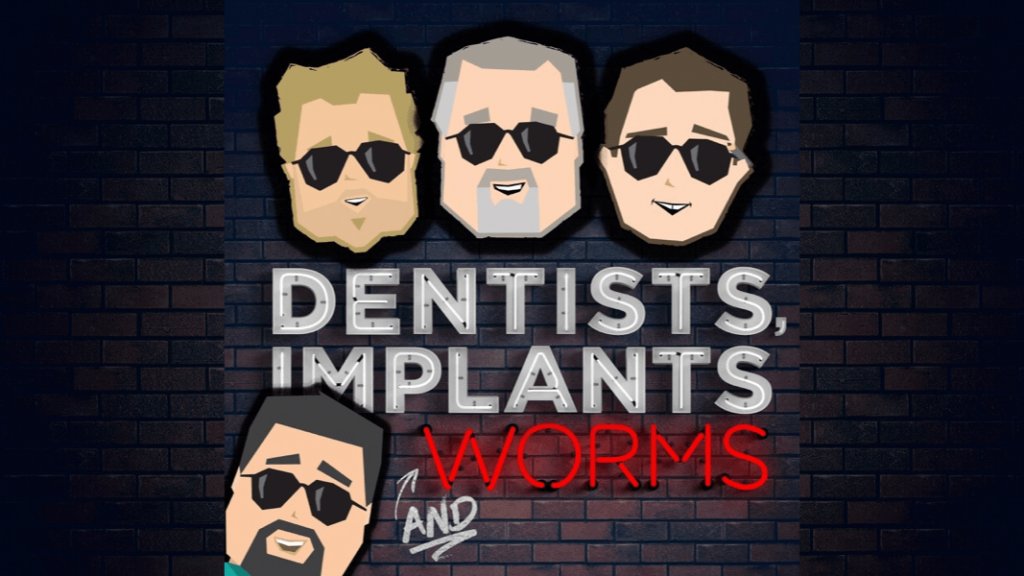 Dentists, Implants and Worms
Episode 200: Education for Realized Potential


With over 20 years of dental training experience, Dr. Low shares stories, insights and provides dentists and dental hygienists with the tools needed for successfully managing the periodontal patient in general and periodontal practices.
Free Live & On-Demand Webinars
Advancing Dentistry with Education First
Learn from a community of leading dental professionals.